SB3000 awarded grant for continuous manufacturing technology
The μLOT technology can reportedly reduce the environmental impact of medicine production and ensure consistent quality control
SB3000 has been awarded an Innobooster grant by the Danish Innovation Fund to refine its μLOT continuous manufacturing technology and reduce the environmental impact of medicine production.
The company is initially focused on peptide medicines where the existing batch process, on average, reportedly requires 4000 kgs of toxic solvents to produce one kilogram of medicine. Roughly 1500 kg of commercial peptide is produced annually leading to use of more than 6 m kgs of toxic solvent, the company says.
μLOT technology enables solid phase, continuous manufacturing technology to produce solid peptide synthesis of all sizes of peptides. The technology includes a specially developed ribbon which incorporates sachets of resin. The ribbon, which winds its way through the various stages of production, is constantly monitored for quality.
Zsolt Lavotha CEO of SB3000 said: "We are pleased to have been awarded the Danish Innovation grant which is a recognition of the environmental benefits our technology will provide. This grant will enable us to further develop the μLOT technology and the many benefits it brings to our clients in pharma and contract manufacturing. These benefits not only include dramatically reducing negative environmental impact and increasing quality, but also reducing capex by 50% and providing a flexible process which can be used for different medicines and which is easily transportable for on-shore production."
The grant application was developed together with Innovayt, a European finance consultancy who SB3000 partnered with on their soft funding strategy.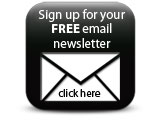 SB3000, has a research agreement with a pharmaceutical company and is in advanced stages of negotiations on a commercial agreement with a European specialty pharma. The company is also currently in it's Series B financing round to bring the μLOT technology to the wider market.
Companies