SCM staff slide for charity
Contract Manufacturing | Finance
From the top of the Baltic in Gateshead, UK across the River Tyne
Staff from contract manufacturer SCM Pharma are set to face their fears with a terrifying zip slide from the top of the Baltic in Gateshead, Tyne and Wear to help raise money for The Stroke Association.

Seven staff will take a 918ft zip slide from the Baltic across the River Tyne hopefully to raise £1,000 for the charity.

SCM's sliders include Claire Aitkenhead, Kayleigh Robson, Kelly Rae, Joanne Anderson, Joyce Burns, Cathy Weldon and Robert Ashton. They will glide above the river at speeds up to 20mph as part of the 'Frankie Says Slide' event from Gateshead to Newcastle's quayside at 1.30pm on Saturday 19 March.

The Baltic in Gateshead is the scene of the zip slide to raise money for The Stroke Association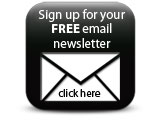 Aitkenhead, office administrator at Prudhoe-based SCM Pharma, said: 'Given that around 120,000 people in the UK suffer their first stroke every year, The Stroke Association is a very worthwhile cause for our team to support.

'Needless to say, we are all of course petrified but also excited and looking forward to the day. As it's my birthday on the day, a good present would be not to fall into the Tyne and safely arrive at the Pitcher & Piano at the other side.'

Stroke is the UK's third biggest killer with someone likely to have one every five minutes. It can happen to anyone at any time with potentially devastating consequences.

SCM Pharma specialises in the manufacturing of sterile drug products and is one of only a handful of companies worldwide that can handle and produce certain novel, difficult and dangerous products.

Dianne Sharp, managing director at SCM Pharma, said: 'We are very proud of our team taking part in this amazing challenge as it will help fundraise for a great charity. We hope their bravery and slight madness helps raise lots of money and the profile of the worthwhile cause that is The Stroke Association.'

To donate, please visit http://fundraising.stroke.org.uk/SCM
Companies