SGS partners with Nature's Fingerprint to beat pharmaceutical counterfeiting
Using cutting edge analytical techniques, SGS will be able to offer a unique method to identify product authenticity
SGS, a leading bio/pharmaceutical analytical and bioanalytical contract solutions provider, has announced that it has entered into a partnership with Nature's Fingerprint.
The Connecticut-based division of Molecular Isotope Technologies LLC, specialises in product and process authentication via natural tracers, to mitigate identity theft of bio/pharmaceutical products and the patented synthetic pathways by which they are produced.
This partnership will enable SGS to provide its clients with a unique additional analytical service that uses cutting edge technology to verify product authenticity, process authenticity and product/process infringement.
Counterfeiting of products and infringement of patented processes are multi-billion dollar problems for the bio/pharmaceutical industry and their global supply chain. The issue threatens consumer confidence and product efficacy, as well as the economic well-being of pharmaceutical companies.
Nature's Fingerprint's technology relies on the precise determination of stable isotope ratios (naturally existing tracers) obtained by combustion and mass spectrometric analyses of either bulk phases or specific compounds.
The expertise of Nature's Fingerprint's scientific team is in the innovative application of these methodologies to bio/pharmaceutical products and processes, ranging from process authentication to raw material provenance identification and manufacturing process discrimination.
"Through this partnership, SGS now has the capability to enhance its analytical consulting and analytical service offering, especially with regard to comparability or biosimilarity studies," commented Mark Rogers, Global Technical Director, Life Sciences.
"SGS's unrivalled experience in this field will now extend to the selection and categorisation of reference material lots and manufacturing process profiling."
With 20 laboratories offering contract analytical and bioanalytical services, SGS leverages its wholly-owned global network, present in North America, Europe, and Asia, to deliver harmonised solutions to large pharmaceutical and biotechnology firms.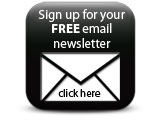 In addition to testing services for the bio/pharmaceutical market, SGS also provides Phase I-IV clinical trial management and services encompassing data management and statistics, PK/PD modelling and simulation, pharmacovigilance and regulatory consultancy.
Featured Companies
See also