Sally Adams joins Scancell Holdings Board as Development Director
With 25 years of industry experience
Sally Adams
Scancell Holdings, a developer of immunotherapies for the treatment of cancer based in Nottingham, UK, says Dr Sally Adams has joined the Board as Development Director.
Adams has worked as a consultant for Scancell since 2008 providing guidance through the drug development process.
With 25 years of industry experience, Adams has expertise in most aspects of drug discovery. She has worked on a number projects in recent years including anti-infective vaccines, cancer immunotherapies and an innovative stem cell treatment for visual dysfunction.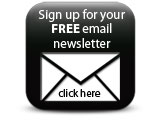 Previously, she was Head of Neurology & Virology at British Biotech and Development Director at Neures.
Companies