Sanofi and DiCE Molecules link up to discover new therapeutics across all disease areas
Five-year collaboration encompasses up to 12 targets and provides up to US$184m in milestone payments per target
Sanofi and US firm DiCE Molecules have formed a five-year global collaboration that aims to discover potential new therapeutics for up to 12 targets that encompass all disease areas of interest to Sanofi, including oncology, cardiovascular and diabetes.
A joint steering committee will oversee the initiative, which plans to leverage DiCE's unique technology platform to select and optimise low molecular weight compounds against targets, address long-standing chemistry issues and enable monoclonal antibodies to be replaced by orally administered medicines.
'In the past, targeting protein-protein interfaces with small molecules was not thought possible in a generalizable fashion, especially in the development of orally bioavailable drugs,' said Kevin Judice, President and Chief Executive of DiCE. 'Our platform is uniquely positioned to overcome these historical challenges and this partnership with Sanofi reinforces the potential of our technology.'
The collaboration is a part of Sanofi's Sunrise Initiative, a strategic partnership model that seeks to invest in early stage transformative opportunities that align with its expert development and commercialisation abilities.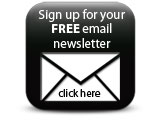 The deal provides funding in excess of $50m in equity, upfront, target exclusivity, technology access fees, and research services, along with up to $184m in research, clinical and regulatory milestone payments per target, and royalty payments based on any future annual net sales of each compound developed by Sanofi.
Companies