Sanofi and the Iran Ministry of Health and Medical Education sign a memorandum of co-operation
Several projects will be studied to further develop existing local manufacturing and work on programmes to fight chronic and non-communicable diseases
Sanofi and the Iran Food and Drug Administration, affiliated to the Ministry of Health and Medical Education of the Islamic Republic of Iran, have signed a memorandum of co-operation (MoC) to explore how Sanofi may lend its know-how and expertise to benefit the citizens of the Islamic Republic of Iran.
'Sanofi has built a long-term presence in Iran and, as the number one multinational healthcare company in this country, is committed to delivering both innovative and well established healthcare solutions to the citizens of Iran,' said Serge Weinberg, Chairman of the Board of Directors, Sanofi. 'With this co-operation, we will look to increase our footprint in Iran, where we have been operating for more than 10 years, and reinforce our ongoing industrial collaborations.'
The MoC addresses three areas of discussion and potential collaboration. Sanofi will study ways in which it could potentially further develop its current partnerships with reputable Iranian manufacturers to enhance the sharing of its expertise in industrial quality standards and to increase the transfer of its pharmaceutical production technology and know-how to manufacture high quality pharmaceutical products in several fields of chronic and non-communicable diseases to reputable and reliable Iranian manufacturers.
Sanofi will collaborate with the Ministry of Health on programmes for the prevention and control of certain chronic and non-communicable diseases and on managing related risk factors, notably diabetes.
The third area will be on evaluating possible collaborations to improve the availability of accurate, reliable and meaningful epidemiological studies and registries. Both Sanofi and the Ministry of Health agree that these are critical to permit policy makers to create and shape effective and socially meaningful policies in the health sector.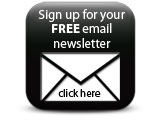 Therefore, Sanofi will explore the possibilities and feasibility of engaging the Iranian scientific society to work in these areas, and obtain and make available to the Ministry of Health Sanofi's extensive knowledge in epidemiological studies and registries to help policy makers address both chronic and non-communicable diseases, such as diabetes, cardiovascular diseases, multiple sclerosis and rare diseases. All evaluations will be done in accordance with applicable laws, including trade restriction rules.
Companies