Sanofi appoints CFO
Sanofi has appointed Jean-Baptiste Chasseloup de Chatillon as executive VP, CFO and member of the executive committee, effective 1 October 2018.
He will join Sanofi in September to ensure a smooth transition with Jérôme Contamine who will retire at the end of September, after more than 9 years of distinguished service at Sanofi.
Chasseloup de Chatillon most recently served as CFO and executive VP for PSA Group. In this capacity he was also a member of the managing board and of the executive committee. Throughout his tenure at PSA Group, he held various management positions in finance (Treasurer in Spain, CFO in the UK) and in sales and marketing (Citroen Belgium Managing Director.)
He was also chairman of the board of Banque PSA Finance (BPF) from 2012 to June 2016. He has been a member of the Peugeot S.A. managing board since 2012.
"Jean-Baptiste is an experienced CFO who has been part of the impressive turnaround of PSA Group. His track record of successfully driving finance across different businesses and geographies throughout his career will be of great value to lead our very experienced team around the world," said Olivier Brandicourt, CEO at Sanofi.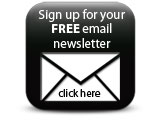 "I would like to express my thanks and gratitude to Jerome Contamine for his excellent service to Sanofi during the company's transformation over the past decade. He has been a highly committed and trusted business partner to me and to my executive team," he said.
Companies