Sanofi appoints Dr Yong-Jun Liu as Head of Research
He will be responsible for leading all of Sanofi's research with the goal of delivering innovative and high-value medicines for patients
Sanofi has appointed Dr Yong-Jun Liu as Head of Research, Global R&D, effective 1 April. He will report to Elias Zerhouni, President, Global R&D.
The French pharma company says Liu is one of the world's most prolific researchers in immunology, with more than 94,000 citations (Google Scholar) and more than 250 published articles injournals such as Nature and Science. His research has led to the development of several key drug targets in the areas of allergy, immunology and oncology. Liu received his doctor of medicine degree in 1984 from Norman Bethune University School of Medicine in China, and earned his doctorate in immunology in 1989 at the University of Birmingham, UK.
Liu will be responsible for leading all of Sanofi's research with the goal of delivering innovative and high-value medicines for patients.
Liu has 25 years of experience in the pharmaceutical industry and at leading medical research centres. From 1991 to 1997, he was a Senior and then Principal Scientist at Schering-Plough's Laboratory for Immunological Research. He held a Principal Staff Scientist position at the DNAX Research Institute in California until 2002, when he became the founding director of the Cancer Immunology Research Institute at the University of Texas MD Anderson Cancer Centre. At MD Anderson, he was also Chair of the Department of Immunology, building the leading immunology programme in the US.
In 2011, Liu joined the Baylor Research Institute as Vice President and Chief Scientific Officer, and Director of the Baylor Institute for Immunology Research. He was appointed Head of Research at MedImmune in January 2014.
In a separate announcement, Sanofi has appointed Dr Ameet Nathwani as a new member of the Executive Committee, effective 1 May. Nathwani joins Sanofi from Novartis and will take the position of Executive Vice President, Group Chief Medical Officer.
He will be responsible for enterprise-wide medical, patient safety, medical quality assurance and will ensure the highest standard of transparency and compliance in Sanofi's interactions with healthcare providers, patients and medical organisations. He will work in cooperation with Global R&D and the Global Business Units.
Nathwani succeeds Paul Chew who has served as Senior Vice President, Chief Medical Officer since January 2013 and plans to retire later this year.
Nathwani has more than 20 years of experience in the pharmaceutical industry beginning in 1994 when he joined Glaxo Group Research. From 1994 to 2004 he held increasingly senior global functional and franchise leadership roles in research and development at Glaxo, SmithKline Beecham and GlaxoSmithKline, both in Europe and US.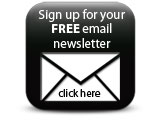 He joined Novartis in 2004 as Senior Vice President and Global Development Head of the Cardiovascular and Metabolic Franchise and over a period of 11 years has held a number of senior development and commercial positions including the Global Head of the Critical Care Business Franchise. He was appointed as Global Head of Medical Affairs Novartis Pharma AG in June 2014 and became an extended member of the Pharma Executive Committee where he led the establishment of a Real World Evidence Centre of Excellence and Digital Medicine capability.
Companies