Sartorius Stedim BioOutsource set to double Glasgow workforce in 2016
Company to continue building analytical capabilities for testing drugs and vaccines
Sartorius Stedim BioOutsource facilities in Glasgow, where scientists are developing and using assays on new drugs and vaccines
Sartorius Stedim BioOutsource, a leading provider of contract testing services to the biopharmaceutical industry, is looking to almost double the scientific workforce at its Glasgow facilities in 2016. The new staff will help to meet increasing global demand for the firm's analytical expertise in testing a wide range of biologics-based drugs and vaccines.
BioOutsource's facilities in Glasgow have continued to grow since its acquisition by Sartorius Stedim Biotech in 2015. One contributing factor is the expansion in the number of assays developed by BioOutsource's scientists. The firm is actively recruiting a number of post-doctoral or PhD scientists. The new staff will work in a modern bioanalytical laboratory environment in areas of large molecule drug analysis.
'We're delighted to be recruiting new scientists because it allows us to harness the skills of the talented researchers being trained in drug discovery at the UK's outstanding universities,' said Dr Daniel Galbraith, Chief Scientific Officer of Sartorius Stedim BioOutsource. 'This will allow us to go from strength to strength by consolidating our expertise and building niche bioanalytical skills in Glasgow.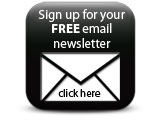 'Expanding our team's expertise will provide our global pharmaceutical and biotechnology industry clients with excellent quality analytical testing, enabling them to rapidly and cost-effectively enter clinical development with their drugs and vaccines.'
Companies