Schott introduces COC polymer syringe designed for cosmetic and medical applications
The syringes are equipped with ergonomic container components to simplify and relieve the injection process
International technology group Schott has introduced Schott Toppac cosmetic, a new COC (cyclic olefin copolymer) polymer syringe specifically designed for cosmetic and medical applications involving hyaluronic acid. Thanks to a reduced needle pop-off risk, improved dose accuracy and high break resistance, the syringes, available now, are especially suitable for highly viscous drugs.
Highly viscous formulations require the user to apply a great amount of force when injecting the gel, leading to discomfort or pain for the patient. In extreme cases, the applied strength can even result in needle pop-off, when the needle hub is disconnected from the syringe.
Schott Toppac cosmetic syringes feature an integrated luer lock for a secure needle attachment and are compatible with most of the common needles on the market. A study conducted by SCHOTT found that the combination of the new syringe and the STERiJECT needle with HPC hub from TSK Laboratory showed superior results with an improved injection performance. Moreover, thanks to a reduced inner diameter of the barrel, the syringe system enables optimized extrusion forces and an improved dose accuracy. As part of the complete syringe system offering, the syringes are equipped with ergonomic container components to simplify and relieve the injection process. The new syringes, which are made of COC, an advanced cyclic olefin copolymer of the highest purity, come with a 1ml filling volume in a ready-to-use format and are manufactured in fully integrated clean rooms equipped with state-of-the-art production technology.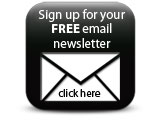 "The highly viscous hyaluronic acid falls into the category of dermal fillers and is used to restore facial volume," explains Tom van Ginneken, Global Product Manager Schott Toppac syringes. "Hence, the new syringes were primarily developed for the cosmetic market, which has recently seen a double digit growth rate". The market growth is also reflected in the company's investment in its polymer container production at its sites in Müllheim, Germany, and in St. Gallen, Switzerland.
Featured Companies