Schott prepares for launch of adaptiQ ready-to-use pharmaceutical vials
Makes progress in transfer of US syringe production to St Gallen, Switzerland
With adaptiQ, Schott has unveiled a new concept of ready-to-use pharmaceutical vials that allows for vials to be subjected to all of the processing steps while inside the nest
German glass packaging specialist Schott is advancing to full-scale production of its adaptiQ system for ready-to-use pharmaceutical vials at its US facility in Lebanon, Pennsylvania, in preparation for commercial launch early this year.
At the same time, the company's US syringe production line will be transferred to its Centre of Excellence for Pharmaceutical Packaging Solutions in St Gallen, Switzerland.
'Since introducing the adaptiQ concept at CPhI Worldwide 2014, we have received strong interest from our customers,' said Christopher Cassidy, Vice President Sales and Marketing, North America for the Pharmaceutical Packaging Business Unit at Schott.
'Based on the positive feedback from the market, we now plan to allocate even more of our US manufacturing resources to the production of adaptiQ vials.'
Designed in collaboration with filling line manufacturers, adaptiQ consists of a patented nest that securely holds up to 100 clean and sterile vials in an industry standard tub. Users can load these directly onto their filling lines without having to perform processing steps, such as washing, drying, and sterilising. Besides simplifying the process, the new nested packaging protects the glass containers from scratches caused by vial-to-vial and vial-to-machine contact. This reduces the reject rate and also preserves the cosmetic quality of the vials.
The adaptiQ vials will be available for purchase early in 2015, initially in the most popular ISO formats: 2R and 4R. The company says it will gradually introduce adaptiQ in all common ISO formats, from 2R to 30R.
Schott's Centre of Excellence in St Gallen, Switzerland is the home of the company's know-how in syringe design and technology. Transfer of syringe production from the US to Switzerland began last December and is scheduled to be completed by the end of September 2016.
'Relocating production from the US to St Gallen enables us to further improve the quality of our products and to implement new innovations across our full production output more rapidly,' said Cassidy.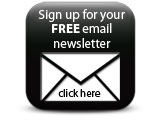 'We will be working closely with all our customers to make the transition of supply as seamless as possible.'
Featured Companies