Schreiner MediPharm film blinds blister packs
Film is printed with special ink that makes it impervious to light
The special film neutralises blister packs used in clinical drug trials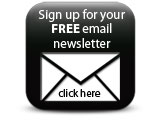 German packaging specialist Schreiner MediPharm has developed a special film that easily and reliably neutralises blister packs used in clinical drug trials. Hospital staff and patients are thus unable to tell whether the trial drug or a placebo is being administered and are not influenced by the external appearance of the drug's packaging during the trial.

For efficient blinding of the blister the label must opaquely cover the pack but at the same time the film must be thin enough to allow the pills to be extracted without the exertion of additional force.

The blinding film is printed with special ink that makes the label impervious to light. Due to the specific properties of the material, the film is destroyed if an attempt is made to peel it off.

The material can be used on blister packs of various sizes and exhibits the same properties irrespective of the configuration of the individual cavities.


Companies