Seeking UK investment for international projects
In 2017, international trade secretary Dr Liam Fox announced an increase in financial support for UK businesses to trade in Africa
Dave Friar
While the UK prepares to leave the EU, the government is looking to forge independent trade agreements with similar growing economies. Here, Dave Friar, International Operations Director at engineering solutions provider Boulting Ltd, explains the opportunities available for UK manufacturers when seeking support to expand operations overseas.
Since 2005, investment between Africa and the UK has increased by 500 per cent, highlighting a range of opportunities available for UK businesses. In 2017, Dr Fox announced that UK Export Finance (UKEF), the UK's export credit agency, will double its support for UK businesses looking to trade in Africa, meaning an additional £1.75 billion will be available.
In addition to further investment, Dr Fox also announced a wider access to Government-backed overseas investment insurance (OII) that will protect UK businesses investing abroad. These two schemes have been put in place to encourage more UK companies to invest overseas and take advantage of the many opportunities presented by fast-growing developing economies around the world.
Looking for finance
UKEF should be the first port of call for manufacturers looking to expand overseas.. Established in 1919, it is the UK's export credit agency (ECA) and part of the Department for International Trade (DIT).
The agency helps companies access the working capital required to fulfil an agreed contract, giving them the ability to take on more contracts and increase turnover. Risks posed by challenging international markets can be managed effectively, ensuring companies get paid even when the private market is not able to offer insurance.
For example, a foreign customer may wish to pay for a UK export of capital equipment during an extended period of time. However, the UK exporter might want payment once the goods or services have been delivered.
The customer may turn to their bank to provide a credit facility that enables the exporter to be paid, however this will often only be provided if the borrower's payment obligations are guaranteed by an organisation such as UKEF.
UKEF provides two products to assist in this situation; the buyer credit finance facility and the supplier credit finance facility. The first is designed for deals over £5 million in value and involves a loan agreement between a lending bank, foreign investor and a guarantee from UKEF.
The latter provides a guarantee to a bank for a loan to an overseas buyer to finance the purchase and/or services from a UK exporter.
At Boulting, in addition to our UK operations, we deliver a full scope of design, construction and installation services across the globe.
Working both with UK and overseas customers, project finance is a question we often get asked. Working with a supplier who is aware of possible finance avenues can be incredibly beneficial to the project as they can offer realistic advice on the types of support available or connect you with an export finance adviser.
Seeking advice
Export finance advisors are regional representatives of UK Export Finance that link exporters with finance providers, credit insurers, insurance brokers, trade support bodies and additional sources of government support.
A series of initial conversations between the exporter and advisor will allow initial support options to be identified and the risks associated with each option. Information can be provided on a range of topics including payment methods and risks, the types of finance available, trade finance, credit insurance and foreign exchange risks.
The aim of the export finance adviser is to ensure exporters have a better understanding of their requirements for trade finance, credit finance and, where possible, the best solution.
Contrary to the popular belief of those not working in the industry, UK manufacturing is in fact thriving and the UK is the world's eighth largest industrial nation.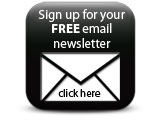 Although there are plenty of opportunities to expand in the UK, many foreign markets remain unexplored and may even offer higher returns. Securing a steady flow of finances cannot only benefit the exporter but also the UK market, bringing further investment into the country.
Companies