Serialisation capabilities operational at Lonza Edinburgh facility
Lonza announced its integrated development and manufacturing site for biopharmaceutical liquid-filled hard capsules in Edinburgh (UK), has new anti-counterfeiting security capabilities in place and is in full compliance with EU and US regulatory requirements for serialisation
Lonza's customers will benefit from this investment to secure the integrity of sales packs now and in the future.
With increasing threats to patient safety from counterfeited and diverted pharmaceuticals, regulatory mandates for serialisation in more than 40 countries are being implemented to secure the world's pharmaceutical supply chain.
Serialisation — also known as track-and-trace — refers to country or region-specific systems used to track the passage of pharmaceuticals through the supply chain and into the marketplace.
According to the World Health Organization, an estimated 7-15% of all medicines sold in developed countries are falsified — either contaminated or containing the wrong active or the right active in the wrong dose — and up to 40% of medicines in developing countries are counterfeit.
The EU Falsified Medicines Directive (FMD) Safety Features Delegated Regulation dictates that all licensed drug products must be serialised from early 2019. Similarly, serialisation will be officially required in the US from November 2018 in line with the US Drug Supply Chain Security Act (DSCSA).
"It is important for our customers to know that our Lonza Edinburgh facility is ahead of the curve and already fully compliant with the new regulatory requirements in the US and EU to combat anti-counterfeiting," said Dr Jane Fraser, Site Head at Lonza's Edinburgh facility.
"Our new serialisation line and quality system — fully commissioned and qualified this year — are now being used to serialise our customers' sales packs, well in advance of the serialisation deadlines."
The requirements of serialisation and product tracking (SPT) mandates vary by country or legislative region. However, every region is implementing compliance reporting systems that oblige pharmaceutical companies to provide the regulators a mix of master data, packaging and serialisation information or supply chain transaction events, among others.
The implementation of these anti-counterfeit technologies is the most extensive preventive measure used by government authorities to help guarantee a secure supply chain worldwide.
"Lonza is committed to providing exceptional quality and service to our customers," said Gordon Bates, Head of Chemical Division, Lonza.
"Our investment in serialisation and product-tracking capability, which is now online, reflects Lonza's ongoing commitment to respond to the needs of our customers and to protect patients."
Lonza's serialisation processes
Lonza's new serialisation line will serialise and tamper-proof liquid-filled hard-capsule (LFHC) sales packs (cartons) and will aggregate cartons to shippers and shippers to pallets. The system utilises Optel Group technology and has been designed to meet the varied requirements across all key countries and regions. The system also serves to complement the site's capabilities in supplying commercial market-ready packaging (blisters, leaflets, cartons, shippers) for its customers.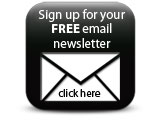 Specifically, these five new processes are in place to combat counterfeiting schemes and protect the security of supply of Lonza's LFHC products:
sales pack (carton) printing and inspection: cartons will be printed by thermal inkjet with fully traceable unique identifier serialisation coding and human readable text. All cartons are 100% inspected for quality of print and all packs that are below the required standard are 100% rejected
shipper to pallet aggregation: the system will aggregate the sales pack to the shipper and associate the shippers to the pallet
post batch rework: serialisation data provides allowance for damaged and sampled drug product within a serialised batch
receiving serialisation codes: the system is capable of receiving serialisation codes from customers' systems via a secure server
data storage and communications: the system will securely store serialisation and aggregation data and communicate this information back to the customer's server, for communication with the central hub
Companies