Shire to acquire ViroPharma for US$4.2bn
Shire will strengthen its rare disease portfolio with the transaction
Shire has moved to bolster its rare disease portfolio with the acquisition of ViroPharma for US$4.2bn.
Ireland-based Shire will pay $50 per share in cash for all of ViroPharma's outstanding equity.
ViroPharma is a US-based rare disease biopharmaceutical company, whose commercial product Cinryze (C1 esterase inhibitor [human]), is a leading brand for the prophylactic treatment of Hereditary Angioedema (HAE).
Shire already has an acute treatment for the condition, Firazyr, which can be injected when sufferers sense an imminent attack.
The move is part of Shire's so-called One Shire reorganisation initiated by new Chief Executive Flemming Ornskov.
Last week the firm announced possible job losses at its Basingstoke plant in the UK as part of this programme.
Shire expects the deal with ViroPharma to result in annual cost synergies of approximately $150m by 2015.
The acquisition is expected to create a $2bn rare disease revenue base and delivers further strong growth prospects
'The acquisition of ViroPharma will immediately benefit Shire and is entirely consistent with our clear strategic objective of strengthening our rare disease portfolio,' said Ornskov.
'The acquisition is expected to create a $2bn rare disease revenue base and delivers further strong growth prospects.'
Vincent Milano, ViroPharma's Chief Executive, added: 'This transaction is in the best interests of ViroPharma, our shareholders and our patients. By joining with Shire, ViroPharma will become part of a larger, more diverse biopharmaceutical company and will benefit from Shire's innovation, scale and global reach. We will have access to resources to expand product distribution, giving us a platform to provide our crucial therapies, such as Cinryze, to more patients than ever before.'
ViroPharma's portfolio of marketed products also includes Plenadren (hydrocortisone modified release) for adrenal insufficiency in adults and Buccolam (midazolam oromucosal solution), which treats prolonged seizures in infants, children and adolescents. Both have recently been launched in major European countries.
The acquisition also brings ViroPharma's pipeline products to Shire, including two Phase II products being investigated for infectious diseases: Maribavir (for the treatment of cytomegalovirus infection in transplant patients) and VP20621 (for the prevention of recurrent Clostridium difficile infection).
Also in the ViroPharma pipeline are VP-20629 for Friedreich's Ataxia, currently in Phase I, and an option to acquire Meritage Pharma, which is conducting Phase II trials with oral budesonide for the treatment of eosinophilic esophagitis.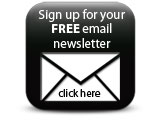 It is anticipated that the transaction will close by the first quarter of 2014 or as soon as possible thereafter.
Companies