Siemens makes a promotion in bid to boost business in Scotland
Murray Blyth becomes Scottish Business Leader as Siemens focuses on three key markets, including chemicals & pharmaceuticals
Siemens UK & Ireland has promoted Murray Blyth to a senior leadership role in Scotland.
The newly created position of Scottish Business Leader will focus on supporting Siemens' large industrial customer base across Scotland, as well as offering specialist automation, digitalisation and drive technology solutions for three key market sectors: Chemicals & Pharmaceuticals, Food & Beverage, and Oil & Gas.
In the pharmaceuticals sector, Siemens offers the Simatic Inox Pro control and monitoring device, which has a protective enclosure suitable for use in hygienic production areas.
Murray Blyth
The firm has also linked up with Adents to develop a hardware and software system that helps drug manufacturers with item-level serialisation.
Murray moves to this new position from his current role as Siemens Account Development Manager for the Distilled Spirits sector. Prior to this, he held various management and global account manager positions.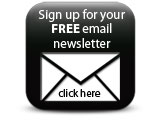 Blyth said this new role will allow Siemens to strengthen its focus and support for Scottish customers.
Companies