Smart glasses for better visibility
Remote Assist is a service concept that enables Romaco to support machines in real time and includes Industry 4.0 solutions
Four types of Romaco machines at Interpack 2017 will be equipped with smart glasses, available for testing by visitors to the stand. The technology permits virtual communication between machine operators and service technicians, so the machines can be monitored from a distance.
A camera integrated in the glasses transfers its perspective of the machine directly to the employee's monitor. Machine operators anywhere in the world can be issued with targeted instructions, for example during the ramp-up phase, format changes or repairs.
The advent of smart glasses is definitely a milestone for service activities of all kinds.
Each pair of smart glasses has a resolution of 800x600 pixels or more and is provided with a microphone and headphones for audio communication.
"Smart glasses are an instrument for the factories of the future. Their advent is definitely a milestone for service activities of all kinds," said Gero von Stackelberg, Product Manager Customer Service at Romaco. "The ability to communicate virtually simplifies our hotline team's daily work."
An Innojet V 100 processing machine, a Kilian KTP 590X tablet press, a Noack NBP 950 blister machine and a Promatic PCI 915 cartoner will each be equipped with smart glasses.
Romaco's Remote Assist service concept
Romaco Services' Remote Assist package, which includes the glasses, bridges the physical distance to the customer by exchanging data directly with machines in the field.
Romaco HMI terminals are configured with a "Call 4 Service" button for this purpose. One push of this button initiates a service assignment via the Romaco ticket system.
All relevant data, including the error message, is forwarded via a secure connection to Romaco's central support platform.
Using a status app, owners of Romaco-built equipment can check the status of their machines at any time via the manufacturer's customer portal.
---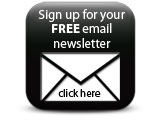 Romaco will be in Hall 16, Stand D15 at Interpack, May 4–10 in Dusseldorf, Germany.
Companies