Sobi appoints Head of Technical Operations
Swedish Orphan Biovitrum (Sobi) has appointed Anne Marie de Jonge Schuermans as Head of Sobi's new Technical Operations organisation, bringing together Sobi's manufacturing operations, biological development and supply, quality, supply chain, procurement, and environment and safety operations.
Schuermans will join on 1 October 2018 and be part of Sobi's executive committee.
Schuermans joins Sobi from Biogen where she served as VP for Global Supply Chain Operations & Strategic Partnerships and as an executive board member of Biogen International.
Schuermans brings more than 15 years of experience in the healthcare industry from Biogen, Stryker and Novartis where she has headed international functions ranging from supply chain operations, internal and external manufacturing, quality, environment, health and safety, and healthcare compliance.
She has a track record of putting processes and systems in place, and of driving transformation in cross-functional and cross-cultural settings.
She holds a PhD in sciences from the Swiss Federal Institute of Technology Zurich (ETHZ) in Switzerland.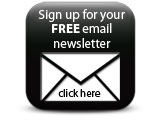 Schuermans said: "Sobi has unique capabilities, a heritage in biologics manufacturing, development and supply, and a very exciting future within the rare disease space. I look forward to working with the teams to develop an effective and agile organisation set for growth."
Companies