Software solutions for Quality Assurance at Control 2017
K2D-KeyToData, InspectionXpert and Verisurf present solutions from part Inspection to Quality Analytics and conformance
Software company K2D-KeyToData, alongside co-exhibitors InspectionXpert and Verisurf, will present solutions for quality assurance at Control 2017, the global trade fair for quality assurance.
With the inspection planning software, InspectionXpert, drawings and models can be ballooned digitally. Using automation, InspectionXpert can create complete inspection compliance reports.
Features are captured automatically and transferred to inspection report templates; customer-specific, or according to standards, such as FAI, PPAP or AS9102.
"This means that routine work for inspectors or employees involved in this process, it is less tedious and can save up to 90% on standard timescales," said Jochen Layer, CEO of K2D-KeyToData.
The highlight of InspectionXpert is the the ability to use scan drawings. The Optical Character Recognition (OCR) can be used to capture characteristics and associated tolerance values in a simple manner.
This means that routine work for inspectors or employees ... It can save up to 90% on standard timescales.
Layer said: "Our customers often print out PDF drawings, ballooning them from hand, then transfer the measurement results manually. This is no longer necessary."
InspectionXpert supports CAD file formats without the need for a CAD license. This includes AutoCAD DWG 2D; CATIA V5 / V6 2D + 3D; Creo / Pro/Engineer 2D + 3D; and Siemens NX 2D.
"InspectionXpert can import results from measuring instruments combined with an automatic comparison with the special requirements," said Layer.
InspectionXpert can be combined with many software solutions which are a standard for quality assurance, such as Verisurf, Net-Inspect, QDM Quality Management System, CEBOS MQ1 and Prolink's QC Gage. Various customers also use InspectionXpert with SAP.
InspectionXpert OnDemand
This version of the QS software is launched via a web browser and is available without installation, anywhere in the world at any time.
A combination of the software solutions InspectionXpert OnDemand and the new QualityXpert enables companies to work paperless from the inspection drawing to the inspection report and process analytics.
InspectionXpert OnDemand automatically generates these from PDF drawings as well as native 2D and 3D CAD data. The created inspection plans can then be transferred to QualityXpert.
QualityXpert: Control in real-time
The goal was to create web-based platform for PCs and tablets designed for the manufacturing environment. Workers and quality inspectors can record measurement results in in real time for analysis.
QualityXpert combines all essential areas of quality control and optimisation of quality processes:
Data collection and evaluation. Efficient monitoring of critical manufacturing processes for qualified decisions are based on precise and empirically collected data.
Statistical Process Control (SPC) in real-time: predictive management of alerts, identification of deviations and the reduction of rejects. Avoiding inefficient "overprovisioning" and process capability studies.
Production-Release-Procedure (PPAP): Preparation of required documents such as the investigation of process capability, process flow diagrams, process FMEA, analysis of measuring systems, production control plans and more.
Test and measuring equipment management: Efficient management and monitoring of the necessary test and measuring equipment. Definition of calibration and test instructions. Gage R&R.
Verisurf
This latest version of the company's measurement software brings advanced surface analysis, quality control and reverse engineering within a single solution.
The Verisurf User Interface (UI) has been redesigned, now fully equipped with new icons and extended "tooltips".
After 3D measurements from almost any CMM or portable device, Verisurf analyses the nominal CAD model and compares it against both internal and vendor inspection data with stationary as well as mobile programming of measuring machines.
With the Master3DGage, quality problems can be determined and solved in real-time.
---
Control 2017 runs from 9–12 May at Landesmesse Stuttgart, Messepiazza 70629 Stuttgart, Germany.
Live demonstrations of the above systems, including the 3D scanner by Verisurf, will take place at the exhibition stand in Hall 6, Booth 6204.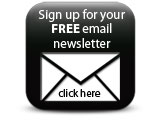 On Stand 6204, InspectionXpert CEO Jeff Cope will answer questions about InspectionXpert OnDemand and QualityXpert.