Stem cell therapies could be ready for commercialisation by 2017, says GlobalData
But sector is being held back by complicated processes, the regulatory pathway and challenging finances
With 104 programmes in late-stage clinical development, stem cell therapy could reach the commercialisation threshold by 2017, but a number of challenges remain, reports GlobalData.
The research company's latest report, PharmaSphere: Emerging Biotechnologies – Stem Cell Therapy, says complicated manufacturing processes, untested regulatory pathways and a demanding economic landscape are the largest barriers to progress in the sector, with a number of companies finding the business unviable.
Aparna Krishnan, GlobalData's analyst covering Healthcare Industry Dynamics, says the industry is facing profound financial challenges, compounded by the technology's high failure rates, with most firms operating in stem cells under-capitalised and relying heavily on research grants, leveraged finance, and capital raised from public offerings or venture capital investment to fund their research efforts and expansion.
The recession has also had an impact on the flow of investments into the sector at a crucial time in its evolution and many start-ups and small companies that form a significant part of the industry 'lacked financial discipline and often over-leveraged themselves', Krishnan said.
In spite of this, GlobalData says more investment has been flowing in from venture capital firms, reaching a maximum of US$200m in 2012, and there are continued signs of investment strength through 2013 and 2014.
Some stem cell companies, including Bluebird bio and Capricor, have concluded initial public offerings, raising enough capital to continue R&D efforts
'With the economy stabilising, attention from major drug firms such as Pfizer and Novartis is growing, as they seek to diversify their businesses in growth segments through licensing deals and acquisitions,' Krishnan added.
'Also, some stem cell companies, including Bluebird bio and Capricor, have concluded initial public offerings, raising enough capital to continue research and development (R&D) efforts in the process.'
The opportunity provided by stem cells in regenerative medicine, among other areas, is clear from the current crop of stem cell companies and their research pipelines.
'The scientific advancement of adult stem cells and the new technology's demonstrable clinical benefits have led to increasing patient acceptance. As such, GlobalData believes that stem cells are likely to become an integral part of the pharmaceutical industry's R&D process,' Krishnan concluded.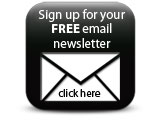 The report provides analysis of the key drivers and trends shaping the global stem cell therapy market, including manufacturing, emerging markets and the development pipeline. It includes a review of the regulatory landscape for stem cells across seven major markets, namely the US, Europe, Japan, South Korea, Israel, China and India.
Companies