Symetix introduces high-capacity size grader for tablets
Removes broken tablets and fragments at production rates of up to 1,000,000 tablets per hour
Symetix, the pharmaceutical group of Key Technology, has launched Impulse/P for tablets, a high-capacity size grader designed specifically for pharmaceutical and nutriceutical manufacturers and contract packers.
This latest addition to the Impulse/P family features a wider footprint and new screen design on the decks to effectively remove broken tablets and fragments at production rates of up to 1,000,000 tablets per hour. Like Impulse/P for softgels, the new Impulse/P for tablets maximises product quality while reducing labour costs.
The Impulse/P size grader can be configured as a two-deck or three-deck system
Size grading oblong tablets that are coated or uncoated, Impulse/P removes at least 90% of broken tablets while limiting the loss of good tablets to 0.15% or less. Positioned prior to packaging, Impulse/P significantly reduces the occurrence of broken tablets in the final bottle or blister pack, Symetix says.
'The Impulse/P size grader for tablets allows high-speed fillers to run at maximum efficiency by minimising packages that are rejected because they contain broken tablets,' says Jon Donovan, product manager for Symetix. 'It also saves labour by reducing the manual rework needed to recover good tablets from rejected packages.'
An Impulse/P size grader can be configured as a two-deck or three-deck system, depending on the application. On the two-deck system, the upper deck removes broken tablets and fragments and the lower deck recovers usable tablets. The three-deck system achieves the same results in addition to removing twins.
The decks are removable: each tablet length to be graded has a corresponding set of dedicated decks, which assures repeatable grading. Impulse/P can be cleared, cleaned and changed over in only five minutes. Designed for ease of use, it has a stand-alone control panel with an intuitive touchscreen user interface.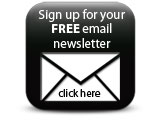 Featuring a large infeed hopper and an electronically controlled infeed gate, Impulse/P can be easily integrated with upstream and/or downstream equipment or used as a stand-alone size grader handling batches. If feeding an optical inspection system such as Symetix's VeriSym, an Impulse/P can be used to remove tablet fragments and twins since the VeriSym will remove broken tablets as well as other defects such as stained tablets, missing coating and foreigners, which are detected by inspecting the product's colour, size and shape.