Takeda establishes subsidiary in Ecuador
Seeks further expansion in the Latin America region
Takeda Pharmaceuticals has further expanded its presence in Latin America with the launch of a wholly owned subsidiary in Ecuador. Headquartered in Quito, Takeda Ecuador will handle the sales and marketing of Takeda's products in the country.
Takeda now has a direct presence in Brazil, Mexico, Argentina, Venezuela, Colombia and Ecuador, and is looking at further opportunities to expand its footprint in the region.
In line with Takeda's strategy in emerging markets, Takeda Ecuador will build a product portfolio based on the medical needs of the population, focusing on gastroenterology, cardiology, metabolism, oncology and respiratory diseases.
The subsidiary plans a steady stream of product launches from Takeda's existing portfolio and R&D pipeline. It will initially focus on Zurcal (pantoprazole), Faktu (policresulen, cinchocaine hydrochloride), Alevian Duo (pinaverium bromide, dimeticone) and Tecta (pantoprazole magnesium) and gynaecology product, Albothyl (policresulen), which Takeda repatriated following the acquisition of Nycomed.
Carlos Haro has been appointed Country Manager for Ecuador. He joins the company from Sanofi, where he was General Manager for Ecuador. He will lead the start-up team that Takeda says will grow steadily as the company expands its portfolio and enters new therapeutic areas.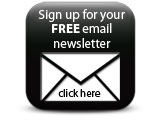 'The launch of our subsidiary in Ecuador reinforces Takeda's position in Latin America and will enable us to meet the diverse healthcare needs of the population. We have an established product portfolio, which will give us a strong starting point and we look forward to launching our novel medicines into the market,' said Norbert Oppitz, Takeda's Senior Vice President, Latin America.
Companies