Team Novo Nordisk to race in Tour of Denmark 2014
All-diabetes professional cycling team will participate in Tour from 6 to 10 August
Stephen Clancy, who is in the Tour Denmark team is in the centre
©VeloImages
For the second year in a row, Team Novo Nordisk will compete in the 800km Tour of Denmark (Post Danmark Rundt). Team Novo Nordisk is a global all-diabetes sports team of cyclists, triathletes and runners, spearheaded by the professional cycling team. Team Novo Nordisk's mission is to educate, empower and inspire people affected by diabetes by showing that even though you have diabetes, you can still achieve your goals.
Since its launch in December 2012, Team Novo Nordisk has competed in more than 81 professional races and achieved more than 39 top 10 finishes.
'Racing in Tour of Denmark last year was a great experience and we're looking forward very much to coming back to the home country of Novo Nordisk in August,' says Phil Southerland, co-founder and CEO of Team Novo Nordisk.
'When you are diagnosed with a chronic disease like diabetes, you might need to be reminded that it is still possible to live life the way you wish. The riders in Team Novo Nordisk are living proof that it is possible to live your dreams and that you should not see your disease as a limiting factor.'
When the final stage of the Tour of Denmark race kicks off on 10 August, the peloton will ride through Novo Nordisk's production site in Kalundborg, where half of the world's insulin is produced.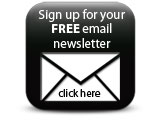 Team Novo Nordisk will participate with eight riders in Tour of Denmark 2014: Andrea Peron (Italy), Martijn Verschoor (Netherlands), Chris Williams (Australia), Nicolas Lefrancois (France), Kevin DeMesmaeker (Belgium), Paolo Cravanzola (Italy), Scott Ambrose (New Zealand) and Stephen Clancy (Ireland).
Featured Companies