The fine art of plant management and outsourced manufacturing
Dr Kevin Robinson caught up with John Andrews, Director of Operations in Charles City (Iowa, US), to get the Cambrex view of what to look for when selecting a CMO partner for projects that require multiple cGMP steps and late-phase and/or commercial manufacturing
John Andrews has been working for Cambrex as a chemical engineer for the better part of 25 years, spending most of his time mastering the disciplines of operations and process engineering, and interacting with clients on numerous projects. During that time, he's established a profound understanding of what the company's customers look for in a CMO partner.
"One of the things I've noticed," he says, "during the evolution of the Cambrex organisation, is that our clients increasingly look for specific qualities; for example, when they're looking to outsource a late-stage clinical trial project that's likely to proceed to commercial-scale production, they're looking for a partner that they know is going to be there in the years to come. As such, first and foremost, they're looking to identify people with an excellent regulatory track record in terms of quality, safety and environmental responsibility. Of course, regulatory compliance is paramount, as is a culture of care. No one wants to risk working with an outsourcing partner who could potentially interrupt the overall supply chain."
Like most clients wishing to outsource a service or function, timelines are critical, particularly with larger projects incorporating multi-step syntheses (some products undergo a production chain involving numerous intermediate steps before the final active ingredient is formed). "Here," says John, "clients want a CMO partner that has the technical capacity to handle their project. To be able to meet those deadlines, you have to have a proficient team of analytical chemists, development chemists and process engineers, for example, to be able to do the technical transfer, etc."
In recent times, I've seen a huge change within the industry regarding analytical requirements — driven by the regulatory bodies
"As far as raw material qualification, process testing requirements and intermediate/finished product testing is concerned." This all involves a lot of what John calls "horsepower" to achieve successfully.
"Often," he adds, "clients will come to us with 2 years of equivalent analytical testing data that they need to transfer, as well as a lot of procedural information, and there may only be a 3–4 month timeline to do the work." Clearly, notes John, you're going to have to be able to accommodate that request and assign several analytical chemists to the task.
"Once you're past the technical transfer from a chemistry standpoint, that process then needs to be scaled-up and relocated to a plant. Similarly, when you're looking to transfer a multi-step process, that requires a lot of process engineering resources. Ideally, I'd allocate a single process engineer to each 1–2 steps to maximise efficiency and optimise the operation. As Cambrex as grown, I've noticed that our ability to provide the amount of bandwidth required to handle these increasingly technical transfers has enabled the company to take on a lot of larger projects and, as a result, be more successful."
Additionally, notes John: "During the 20 years or so that I've been part of the organisation, we've added a considerable number of large-scale facilities to our portfolio. When you have the plant assets that we do, wherein you can schedule these products for different intermediate steps, as well as the final API, at various work centres, then you don't have that overlap with one specific work centre trying to undertake multiple steps, which provides a much more efficient scheduling offering for the client. Then, you're able to produce the product much more efficiently in a shorter timeframe, which streamlines the project and results in a better tech transfer service for the customer."
In a perfect world, comments John, the CMO would have a different production train for each isolated intermediate and the final API. This allows for overlap of the campaigns from each step and reduces time from order to delivery. "For example, Cambrex Charles City has six large-scale production trains with reactors from 4000–16000 L and agitated filter dryers from 5.3–7.0 m2. Assets should also provide multiple choices regarding the material of construction to meet the chemical process needs, such as Hastelloy, glass-lined carbon steel and 316L SS."
Niche versus one-stop-shop suppliers
Asked about competition from smaller, niche service providers, John believes the single most important criterion is the experience factor: "It comes down to the formation of the team and the project itself. The client might want to work with a smaller organisation or team if, perhaps, they feel they have a tighter bond with those individuals. If you're working with a larger CMO, though, such as Cambrex, we'll develop a separate group to facilitate each assignment; we'll dedicate a specific project manager to the client to act as a liaison officer between the two companies, appoint designated group leaders to manage analytical and chemical development, have specific chemists, etc."
"There'll be a core team … and those people essentially function in the same way that a smaller CMO partner might operate; they manage your project from start to finish, giving the client the same feel and structure as a niche operation … with the added benefit that if you do run into some technical issues, we have a vast resource of highly educated and qualified staff outside of that subgroup to address any problems and provide a solution. It's the best of both worlds! In any tech transfer, problems can occur. The big difference between companies is how they resolve those issues and keep projects on track."
Talking about the growth of biologics and high potency APIs in the industry, John reflects that, at the Charles City facility, "our focus is on small molecule development and production, so we don't really deal with biologics; but, we do have a number of laboratories dedicated to highly potent API work. That's a quite significant development, dating back to 2008, which has helped us to keep up to speed with the growing demand for analytical chemistry. Otherwise, Cambrex has been investing regularly, year on year, in equipment, plant and facilities to ensure our service offering is fit for purpose and has the capacity available to fulfil customer requirements."
Looking ahead
One of the trends John's seen, particularly from the larger pharmaceutical companies, is the push for continuous flow-type chemistries.
"As a result," he says, "we've installed some equipment and created a development group in our North Carolina facility to respond to that need. It's a nice adjunct to our clinical stage offering; continuous flow chemistry is able to address quite a few scale-up issues, especially with hazardous reactions involving energetic compounds, which makes them a lot safer to perform. We've also implemented the technology in our Karlskoga, Sweden, facility."
Given a magic wand for a day, would John make any fundamental changes to the current pharmaceutical industry? The good news is no … but he does, like many, bear the brunt of the ever-changing regulatory environment.
"It's sometimes difficult to make rational decisions in a fluctuating landscape of rules and regulations, making sure we comply with appropriate controls and ensure public safety," he says.
More positively, John emphasises: "My experience with Cambrex has been that, as the company has evolved, we've hired a lot of high quality personnel that really understand the business, which makes a huge difference when dealing with all the technical and regulatory challenges."
"We also get to work with very knowledgeable people who encourage us to push ourselves and achieve more. I enjoy the challenge of working with people to solve problems. Each day brings new challenges, but I appreciate knowing that I work for a company that makes products that help people."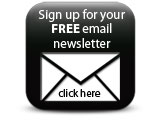 This article appeared in the October issue of Manufacturing Chemist
Companies