The new OmniStarTM and ThermoStarTM gas analysis systems
Asslar, Germany, June 2009
Qualitative and quantitative gas analysis
Mass spectrometry is an analytical method that is used for identifying chemical elements and compounds. With OmniStar and ThermoStar, Pfeiffer Vacuum offers two benchtop analysis
systems for precise monitoring of process analysis for up to 128 different gases. OmniStar and ThermoStar are also suitable for reliably identifying unknown gases. Even low detection limits
can be swiftly and easily determined for condensable gases.
Asslar, Germany, June 2009
Qualitative and quantitative gas analysis
Mass spectrometry is an analytical method that is used for identifying chemical elements and compounds. With OmniStar and ThermoStar, Pfeiffer Vacuum offers two benchtop analysis
systems for precise monitoring of process analysis for up to 128 different gases. OmniStar and ThermoStar are also suitable for reliably identifying unknown gases. Even low detection limits
can be swiftly and easily determined for condensable gases.
Modular design and diverse applications
The analysis systems consist of a heated and temperature-regulated gas inlet system, the
PrismaPlus mass spectrometer, a dry diaphragm vacuum pump and the HiPace turbopump.
They are suitable for both qualitative and quantitative gas analysis. In this connection, the units
cover the mass ranges of 1 to 100 amu, 1 to 200 amu and 1 to 300 amu. Their capillary inlet
enables a virtually segregation-free gas supply. A pressure-regulated gas inlet is optionally
available for changing pressures. The units feature a capillary of either stainless steel (OmniStar)
or quartz (ThermoStar), which can be heated up to 350 °C by means of a heating hose. This
prevents vapors from condensing during the process analysis. The ThermoStar gas analysis unit
is a version that is specially designed for being coupled with thermo scales. High-temperature
gas samples can be admitted by means of a quartz capillary.
Both of these units offer convincingly simple handling. They can be directly connected and are
ready for immediate use. Thanks to their compact dimensions, OmniStar and ThermoStar can be
set up virtually anywhere and are additionally highly mobile. The user interface is user friendly,
and all unit-specific parameters can be read on the backlit LCD display. Fields of application range from chemical processes to the semiconductor industry, metallurgy, fermentation, catalysis and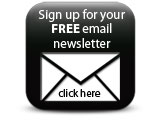 laser technology right through to environmental analysis.
Companies