Thermo Scientific adds new Precision water baths to portfolio
Designed to simplify laboratory workflows and maximise productivity
The Precision GP10 water bath
Thermo Scientific Precision water baths are equipped with innovative features to provide laboratories with reliability, optimised workflows and increased productivity.
The water baths save benchtop space as they are smaller than previous models yet maintain excellent temperature uniformity and stability, the US firm says.
With robust construction and advanced temperature control, the product family includes on and off automatic timers for efficient work scheduling. In addition, audible alarms help protect samples by alerting users to temperatures exceeding the defined range, and the icon-based graphical user interface has four preset options for easy navigation and use.
'The new general purpose water baths easily fit into many spaces with their reduced footprint. The full portfolio has a number of new features to help researchers simplify operation, including drains and raised, hinged lids that stay open and accommodate large 500mL flasks,' said Chris Wilkes, General Manager of temperature control products at Thermo Fisher Scientific.
The new Precision portfolio includes general purpose, shaking, circulating and coliform water baths. Each line has slightly different features to meet application needs, but all are easy to maintain and clean with their coil-free interior, the firm says.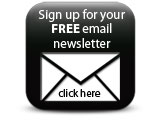 Other features include low fluid protection for increased safety, and a gable cover that can be hinged open when using the bath.
Featured Companies