Three new members of staff for Biopharma Group
Taking sales and marketing roles at the equipment supplier to the pharma, biotech and process industries
Biopharma Group has welcomed three new members of staff in recent months.
Ashley Morgan has joined the firm as Sales Executive for Avestin's homogeniser product range.
Ashley Morgan
His role involves liaising with the product principal in Canada and customers throughout the UK and Ireland, building relationships as well as providing any information required regarding the Avestin range.
Morgan's approach covers everything from first point of contact to demonstrations and working with Biopharma's Avestin-trained Service Engineer for installations.
Meanwhile, Emilia Toure has joined Biopharma Group's France division, taking responsibility for the Communications and Marketing of Biopharma Technologies France.
Emilia Toure
After earning her Master's in Public Relations and Organisational Communication at The Catholic University of Louvain in 2010, Toure worked in the marketing sector in France and England.
Jessica Sinclair
She joined Biopharma Technologies France in July and is responsible for managing and monitoring customer accounts, organising exhibition and training courses, as well as managing the budget for these events.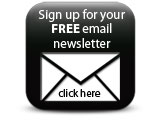 The third new member of staff is Jessica Sinclair, who also joined Biopharma Group in July, as Marketing Assistant on a 12-month placement as part of her BSc in Marketing studies at the University of Southampton.
Companies