Tillotts Pharma launches affiliate in Italy
The subsidiary will be led by Fabrizio Savoldi as MD
Fabrizio Savoldi, MD, Tillotts Italy
Tillotts Pharma, part of the Japanese Zeria Group, has announced the opening of an Italian affiliate, part of a plan to accelerate the company's growth in Europe. The subsidiary will be led by Fabrizio Savoldi as MD. In November 2020, the expanded its portfolio with the acquisition of Dificlir, a narrow spectrum antibiotic used in the treatment of patients with Clostridioides difficile infections (CDI). This acquisition laid the foundation for direct presence on various European markets, the company says.
Today the company operates in 65 countries through affiliates and distributors. "Italy is an important key market for Tillotts and we are very proud of positioning ourselves there. The new organisation will enable us to intensify our close collaboration with local health care professionals, offer state-of-the-art training services, and bring additional growth for Tillotts in Europe", said Fabrizio Savoldi, MD, Tillotts Italy.
Savoldi has spent more than 18 years in the pharmaceutical industry and brings considerable operational and management experience to the company, having served in various leadership positions on local and global levels.
"With the acquisition of Dificlir, we have taken an important strategic step to expand our product portfolio beyond classical gastroenterology and with that being able to enter into new European markets, such as Italy and others more in the very near future", says Mattias Norrman, Chief Operations Officer at Tillotts. "This offers new opportunities to provide patients and health care professionals with not only gold standard products but also educational services in our therapeutic areas throughout Europe with own local presence. At the same time, we are convinced that our innovative treatment solutions and our comprehensive portfolio will fuel the future development of Tillotts."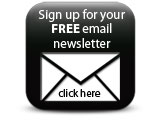 The Italian team will concentrate on medical and marketing activities for the recently acquired product and existing core products such as Entocir. Entocir, a first-line anti-inflammatory drug based on the active ingredient Budesonide, is indicated for the induction and maintenance of remission of mild to moderate ileocaecal Crohn's disease.
Companies