Titan produces range of low flow flowmeters
Various models are available to measure fluid flow from -10°C to +110°C and pressures up to 30 bar (435 psi)
Titan Enterprises manufactures a range of ultrasonic flowmeters capable of measuring very low flow, down to 2 ml/min.
Atrato low flow ultrasonic flowmeters offer excellent turndown (> 200:1), repeatability (+/- 0.5%), linearity and accuracy of better than +/- 1.0% of reading.
Different models are available to measure fluid flow from -10°C to +110°C and pressures up to 30 bar (435 psi).
The rugged, clean bore construction of Atrato Ultrasonic Flowmeters make them ideal for almost any low flow application from research and development, to industrial processes and even metering of chemically challenging liquids.
The USB port allows software connectivity at the touch of a button. Its signal processing system permits flow measurement across the whole Reynolds number range allowing both viscous and non-viscous products to be metered accurately.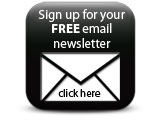 The range is ideal for:
Drink dispensing
Laboratory tests
Cooling equipment
Active flow alarms
Semiconductor plant
OEM applications
Pilot plant
Fuel cells
Pharmaceutical
Chemical & petrochemical
Companies