Track and trace solutions
Pharmaceutical counterfeits are on the rise. In Germany, up to one in 20 medicines has been adulterated. Many interesting solutions that provide authenticity seals and security codes to make packaging uniquely identifiable will be unveiled at interpack in Germany this May
Counterfeit pills: The customs authorities are seizing increasing numbers of counterfeit medicines (Photo: BMG)
Pharmaceutical counterfeits are on the rise. In Germany, up to one in 20 medicines has been adulterated. Many interesting solutions that provide authenticity seals and security codes to make packaging uniquely identifiable will be unveiled at interpack in Germany this May.
The counterfeiting of medicines is rapidly increasing throughout the world. In Germany, one in 20 medicines has been adulterated. Researchers are therefore developing authenticity seals and security codes intended to make drug packs uniquely identifiable.
Anyone who buys Sinupret sinusitis tablets from pharmaceuticals producer Bionorica, for example, will now see on the folding carton a three-dimensional, optically variable, embossed mark that can be seen in relief when the carton is tilted.
In view of the fact that the herbal product was so often copied, Bionorica engaged the Munich company Giesecke & Devrient, which specialises in printing bank notes, to design this tangible security feature for Sinupret. Artur Theis, a subsidiary of the Edelmann Group, developed the production process for the new packaging. The mark is printed and embossed by Braun Pharmadruck, also an Edelmann subsidiary, in Bitterfeld.
Sinupret, one of the most popular products on the cold treatments market, is just the start: by the end of 2011, Bionorica intends to emboss the packaging on all its product ranges with the new quality seal: 'We want to provide the best possible safeguards for pharmacies and users,' says company head Michael Popp.
Security mark: Bionorica recently started to provide the packaging of its sinusitis product Sinupret with a quality mark similar to a lenticular image; this makes counterfeiting much more difficult (Photo: Edelmann)
Many companies are now looking at ways of making their products uniquely identifiable to outwit counterfeiters. This is especially true in the pharmaceuticals sector. 'The danger of counterfeit medicines is growing,' says Ulrike Holzgrabe of the German Pharmaceutical Society (DphG). Although producers of pharmaceuticals suffer losses amounting to billions of euros each year through product piracy, the loss of sales is not the main concern, as counterfeit medicines threaten the health, and even the lives, of unsuspecting patients.
internet – a weak spot
According to EU figures, in 2009 the German customs authorities seized counterfeit medicines to the value of b11.5m, 30% more than in the previous year. Moreover, a World Health Organisation (WHO) study claims that even in supposedly safe regions such as Europe and the US, up to 10% of all medicines are counterfeit. In Germany, according to Holzgrabe, the proportion of such counterfeit products is about 5%. 'But this is just the tip of the iceberg,' she suspects. Mail order business offers criminals the greatest opportunities. This sector is booming, especially in Germany.
Market research firm ACNielsen estimates that sales of non-prescription drugs increased by a quarter last year. According to the consumer research consultancy company GfK, one in four Germans now obtains medication through this channel.
At the same time, it is apparently becoming harder for consumers to distinguish between reputable mail order pharmacies and illegal traders. Test purchases by the Central Laboratory of German Pharmacists confirm counterfeiting rates of 50% for medicines sold by, for example, illegal Internet pharmacies.
Original or fake? Counterfeiters can now copy Viagra tablets so accurately that the imitations can scarcely be distinguished from the originals (Photo: Pfizer)
'Producers of pharmaceuticals are therefore more willing to look at methods of providing better security against counterfeiting,' says Holzgrabe. The companies have two aims: first, consumers should be able verify that they have received an original product; and second, experts should be able to identify counterfeits when they carry out checks. The most active companies include not only medicinal plant specialist Bionorica but also Bayer Healthcare, whose products are among the most frequently counterfeited worldwide. The company therefore explains on its website how patients can distinguish between original Bayer preparations and imitations. In future, Bayer Healthcare will also provide its medicine packaging with counterfeit-proof features.
The Leverkusen-based company has also engaged Artur Theis for this project. 'Our task is to make the security features suitable for a folding carton production line, and then for series production,' explains Ulrich Dörstelmann, head of the counterfeiting security department at the Edelmann subsidiary.
In Germany, Artur Theis is regarded as the specialist for 'uncopyable' folding cartons. The conditions in its Wuppertal plant, which has been converted into a pure counterfeiting security facility, are the same as those in a banknote printing works: there is strict access control to the production section, the security zones are taboo for most of the personnel, and all processes are exactly documented and archived.
This degree of meticulousness is, so far, unique in the German packaging industry. The result of the co-operation with Bayer Healthcare is, says Dörstelmann, a sort of lenticular image that cannot be imitated by counterfeiters. 'We combine printing and embossing technology and use UV security inks.'
The EU, however, requires yet another step to be taken by the pharmaceutical industry to ensure greater patient safety. Industry Commissar Günter Verheugen announced that in 2011 there will be a standard procedure at EU level in the fight against the counterfeiting of medicines. In 2008, the Commission proposed that medicines packs should be protected by a security mark, and that in future it should be possible to retrace their path from the counter back to the factory.
The WHO is also a strong supporter of counterfeit-proof labelling. Producers of pharmaceuticals are therefore pushing for the introduction of an electronic proof of origin in the form of a track and trace system, with the help of which the complete supply chain can be monitored.
To test and demonstrate coding and identification solutions, the European Federation of Pharmaceutical Industries and Associations (EFPIA) launched a pilot project in Sweden in September 2009. For several weeks, medicament packs for 25 pharmacies in the Stockholm region were provided with a two-dimensional data matrix code. This can hold more information than a simple bar code. In the Swedish project, it contained an article number, a batch number, a use-by date and a serial number.
At the pharmacy, the code was scanned and compared immediately with an entry in a database. The whole process took only a few seconds, so that counterfeits were immediately identified. Only after this security check did the customer receive the product. About 100,000 medicament packs were tested using this system with great success, as the EFPIA reported.
origin checks by scanner
Experts confidently expect the track and trace system to be implemented throughout Europe in the near future. 'The EU's pharmaceuticals package could become law in 2010,' says Dörstelmann. Manufacturers of machinery and systems are well prepared for a switchover. Optima Group Pharma, for example, based in Schwäbisch Hall, specialises in filling and sealing syringes and vials. It already offers, on request, co-ordinated track and trace solutions for producers of pharmaceuticals.
'Ready-to-use syringes are stored and transported in special syringe nests in plastic boxes referred to as tubs. Our machines label the containers, so that they can be traced at any time,' says company spokesman Henning Felix.
Track and trace: Syringes are nested and then packaged in tubs. Optima Group Pharma can print codes on these plastic boxes (Photo: Optima Group Pharma)
Bosch Packaging Technology, which supplies filling, processing and packaging technology for the pharmaceuticals industry, also has printing and tracing equipment in its portfolio. Bosch product manager Daniel Sanwald explains the function of the printing module as follows.
New printing module: Bosch has developed a system that can print a track and trace code on up 400 packs per minute (Photo: Robert Bosch GmbH)
Each minute, up to 400 folding cartons are transported on a conveyor belt at high-speed through a printer, which labels each carton with a data matrix code containing a production number, use-by date and serial number.
A camera subsequently checks and verifies the code. The data are finally stored on a high-capacity central server, from which they can always be called up. If a product that cannot be identified in this way turns up in a pharmacy, it must be a counterfeit. 'If track and trace becomes mandatory, thousands of production lines will have to be retooled. We can see enormous market potential for our technology,' says Sanwald.
The number of anticounterfeit technologies described here illustrates the importance of this issue to the pharmaceutical manufacturing industry. Manufacturers of machinery and systems will present these and more track and trace solutions at the major packaging exhibition, interpack 2011, to be held in Düsseldorf from 12–18 May.
It is unlikely that pharmaceutical counterfeiters will be attracted by medicaments that have been provided with a security mark, a code and top quality packaging. However, there are still many obstacles on the path to obtaining maximum patent protection.
An enormous investment is required in order to retool packaging lines, and this could prevent pharmaceutical companies from acting quickly. Even if the EU rapidly approves its pharmaceuticals package, the implementation process could take years.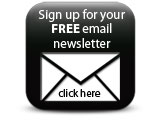 Another aspect that has yet to be clarified is where all the data associated with a pan-European track and trace system should be stored. Will there be several geographically dispersed servers or one central system? 'And then someone must be the owner. This raises the question of who trusts who?', says Bosch manager Sanwald.
Companies