Tranzone secures GSK deal
Will store various products in Jebel Ali for distribution to the Gulf and Near East Region
At the ribbon-cutting ceremony for the warehouse in Jebel Ali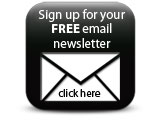 Tranzone Logistics, a subsidiary of Saudia Arabia-based Banaja Holdings, is to store various products for GlaxoSmithKline in its new warehouse in Jebel Ali for distribution to the Gulf and Near East Region.

The deal was signed during the opening ceremony for Tranzone's new facility.

GSK will occupy a major part of Tranzone's warehouse, contributing approximately 25% of revenue in 2012.

Tranzone said GSK had demanded top-of-the-range facilities and back up to protect products at all times and in all circumstances. Emphasis had also been placed on physical security such as access control and fire prevention and process quality.

Tranzone's state-of-the-art 3PL warehouse at JAFZA in Jebel Ali provides storage, inventory management, as well as purchasing and re-invoicing to the distributor, all at one convenient location. The firm says it is able to store pharmaceuticals in an ideal environment, and its integrated system better links principals with distributors, removes layers of inefficiency and cuts costs while improving service quality.


Companies