Turning Point Therapeutics and Almac gain FDA approval
The two companies have gained approval of an investigational device exemption for the companion diagnostic assay to the registrational Trident-1 clinical study
Turning Point Therapeutics, Inc., a precision oncology company developing novel drugs that address treatment resistance and Almac Diagnostic Services, a global stratified medicine company, has gained approval by the US Food and Drug Administration (FDA) of an investigational device exemption (IDE) for the diagnostic assay that will be used in Turning Point's registrational phase 2 clinical study.
The next-generation sequencing (NGS) assay is intended for use in identifying patients with ROS1, NTRK1-3 and ALK gene fusions in advanced solid tumours. Clinical investigators will use the diagnostic test to determine molecular eligibility for enrolment into Turning Point's registrational Phase 2 portion of the global TRIDENT-1 clinical study.
"We are pleased to achieve this important milestone with our partner Almac, moving us closer to the start of our pivotal study for repotrectinib in the second half of 2019," said Athena Countouriotis, MD, president and chief executive officer. "With a clear unmet medical need for therapies that target genomic alterations in different cancers, the diagnostic assay will provide clinical investigators with timely information to confirm the presence of the oncogenic drivers we continue to study in patients with advanced solid tumours."
Almac has been developing the NGS diagnostic based on Archer Dx's Anchored Multiplex PCR (AMP) chemistry, with the intent of submitting it for regulatory approval in the United States and using it initially at Almac's CLIA-accredited laboratory in Durham, N.C. to identify tumours with the targeted gene fusions, enabling physicians to select appropriate patients for treatment with repotrectinib.
Repotrectinib is an investigational, next-generation tyrosine kinase inhibitor (TKI) developed for the treatment of patients with advanced solid tumours harbouring ROS1, NTRK1-3 or ALK molecular rearrangements. Repotrectinib is a rationally designed, low molecular weight, macrocyclic TKI that is much smaller than current ROS1, TRK family and ALK inhibitors with the objective to systematically overcome the clinically acquired resistance mutations of ROS1, TRK family and ALK kinases, especially the gatekeeper and solvent front mutations.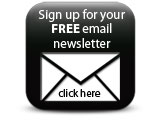 Turning Point Therapeutics' TRIDENT-1 Phase 2 open-label, multi-cohort study is planned for initiation in the second half of 2019.
Companies