TxCell Signs inlicensing agreement with Inserm Transfert for novel population of regulatory T cells
TxCell SA, a biotechnology company developing innovative, personalised cellular immunotherapies using regulatory T cells (Treg) to treat severe chronic inflammatory and autoimmune diseases, and Inserm Transfert, on behalf of Inserm, the Nantes University (Nantes, France) and the Nantes CHU, have announced the signature of an exclusive worldwide licensing agreement
As per the terms of this agreement, TxCell has been granted an exclusive worldwide license to two patent families filed by the Center for Research in Transplantation and Immunology (CRTI), a centre of excellence in the field of transplantation and immunology.
The CRTI is a research unit (UMR 1064) affiliated to both Inserm, a French public organization dedicated to human health, and to the Nantes University (Nantes, France).
These patents cover a new type of regulatory T cells (Tregs) that express the CD8 marker. This is opposed to traditionally known Tregs that express CD4 such as the Type 1 Tregs and FoxP3+ Tregs. Specifically, these CD8+ Tregs are non-cytotoxic and display a unique and highly immunosuppressive mechanism of action.
This mechanism is mediated through the release of cytokines with anti-inflammatory and tolerogenic (inducing immune tolerance) properties. As a result, CD8+ Tregs could offer a different and complementary approach to treat inflammatory disorders, including autoimmunity and transplant rejection. In addition, these patents also cover CAR‑Treg cells made from these CD8+ Tregs.
The CRTI team, which is led by Ignacio Anegon and Carole Guillonneau, has already demonstrated the efficacy of these CD8+ Treg cell population in several preclinical models of inflammation including heart allograft, human skin transplant rejection and graft-versus-host disease (GvHD) in mice with humanized immune systems. In these models, the administration of CD8+ Treg cells has been shown to prevent the occurrence of skin graft rejection and GvHD, respectively.
As per the terms of the agreement, TxCell now has exclusive worldwide rights to both these patent families for all autoimmune diseases and transplantation-related disorders.
"Regulatory T cells are composed of several subpopulations that act through complementary modes of action to prevent or treat inflammatory disorders. TxCell's unparalleled patent estate is focused on therapeutic Treg cells and already covers type 1 Treg cells and CAR-Treg cells. TxCell, by obtaining an exclusive license on patents covering a new CD8+ Treg cell subpopulation, adds a new pillar to its patent portfolio and further strengthens TxCell's position as the international Treg leading expert," said Arnaud Foussat, Senior Vice President, Corporate Development and Head of External Collaborations & Alliance Management of TxCell.
"This is the fifth academic agreement signed in 2016. Specifically, this license enables TxCell to develop new types of cell therapy products, composed of CD8+ Treg cells, including CAR-CD8+ Tregs, for the treatment of autoimmune diseases as well as transplant-related disorders with high unmet medical need."
"It is a great satisfaction for Inserm Transfert to be involved in such a major technology transfer and to complete it successfully. This license agreement is the first step towards future collaborations with TxCell," said Pascale Augé, President of Board of Inserm Transfert.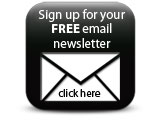 Financial terms of the agreement have not been disclosed.
Companies