UBM Live appoints new md of pharma portfolio
Rudge will direct the continued growth and development of the CPhI, ICSE, P-MEC and BioPh brands
Leading b2b media company UBM Live has appointed Nik Rudge as managing director of UBMi BV, the Dutch-based business that includes the market-leading pharma ingredients and food events portfolios, with full responsibility for their ongoing development.
In his new role Rudge will direct the continued growth and development of, among others, the CPhI, ICSE, P-MEC and BioPh event brands, heading up a strong international management, marketing, operations and sales team based in Amsterdam, Netherlands. He will also continue in his existing leadership role for the company's Middle East operations in Abu Dhabi and will be focused on expanding on past success by discovering ways to reshape the businesses and add new channels and acquisitions to the company's globally-respected exhibitions portfolio.
'It is a huge honour to look after two of UBM's most prestigious portfolios,' said Rudge. 'The team is committed to delivering best in class solutions and maximising client value. This commitment allows UBM to provide top of the line solutions while maintaining a focus on ways to continuously improve and expand our offerings.'
Nik Rudge
Rudge joined UBM from Reed Exhibitions three years ago, taking the role of Group Director, where he was initially responsible for the company's Food Ingredients and Middle East portfolios.
Within the pharma events portfolio, CPhI Worldwide is the world's leading pharma services event. Now in its 22nd year, the 2012 event will be held in Frankfurt, Germany (25–27 October) along with collocated events- P-MEC Europe for equipment, machinery and technology; ICSE for contract services and packaging; and BioPh Europe for the biopharma sector, it is expected to draw an attendance of more than 25,000.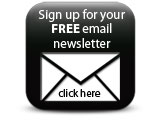 UBM Live's annual schedule of global pharma events also includes Japan (Tokyo, 18-20 April), China (Shanghai, 20-23 June), South America (Sao Paolo, Brazil, 24-26 August) and India (Mumbai, 30 Nov – 2 Dec).
Companies