UCB increases shareholding in Wilex
Biotechnology | Finance | Research
Five oncology projects acquired from UCB by Wilex are making good progress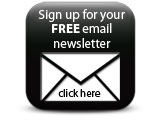 UCB has increased its shareholding in Wilex, Munich, Germany, a developer of drugs and diagnostic agents for cancer, to approximately 18%.

Belgian biopharmaceutical firm UCB has acquired an additional 6.65% of shares in Wilex.

UCB says five oncology projects that Wilex acquired from the firm in early 2009 are making good progress. One of the projects, the MEK inhibitor WX554, is now in clinical development Phase I.

'WILEX is the ideal strategic partner to develop UCB's oncology portfolio,' said Dr Ismail Kola, executive vice president of UCB and president of UCB NewMedicines. 'This alliance gives UCB the opportunity to focus its own r&d activities on its core therapy areas, diseases of the central nervous system and immunology, while benefiting from Wilex's specialised expertise in oncology.'

Wilex acquired worldwide rights to develop UCB's preclinical oncology portfolio last year. Under the agreement UCB retained exclusive rights to re-purchase each of the five programmes following completion of initial clinical feasibility studies and to take responsibility for final development and commercialisation of each product.


Companies