UK competitiveness has deteriorated in life sciences
Industry leaders say government needs to do more to support the industry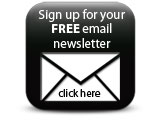 Leaders in the UK life sciences industry believe that UK competitiveness has deteriorated in the last 12 months and the Coalition Government is failing to create the right environment for life sciences to prosper.

The UK Life Sciences Leaders' Survey 2011, an annual research report sponsored by RSA, a life sciences executive search and interim management specialist based in Hatfield, Hertfordshire, questioned 249 leaders working in the global life sciences industries.

Other main issues cited were: the cost of doing business in the UK, which includes clinical trials, employment, materials, transport and manufacturing; the reorganisation of the NHS plus new drug pricing and reimbursement systems; and the regulatory burden both in the UK and the EU.

Commenting on the survey results, Nick Stephens, chief executive of RSA said: 'Moving forward, government urgently needs to do more to ensure that education, regulation, access to medicines and the NHS research base align to support the industry's continued contribution to the UK economy in this field.'

Stephen Whitehead, ceo of the Association of British Pharmaceutical Industry (ABPI) said the survey indicates that more needs to be done to support biopharmaceutical companies and the NHS in creating an environment where innovation, in all its forms, can be allowed to thrive.

'There is much that the government has done to support the industry, particularly through the Growth Review and the Office for Life Sciences,' he said. 'But we need to build on this as part of a continuing relationship with NHS and government to explore how unnecessary bureaucracy can be eliminated from the healthcare system so that new treatments can reach patients as quickly as possible.'

This year's survey also provided an insight into issues and concerns around the drug pipeline and proving value. Value-based pricing had a lukewarm reception with at least half of those who answered the question believing it would reduce market access and lead to the UK falling behind as an early launch market.

Given these challenging times, the survey also asked what life science organisations needed to do to weather the storm. The answer was: innovate, create flexible organisations and processes, and refocus r&d.


Companies