UK life science start-ups funding falls
40% of total funding concentrated in just eight companies
The number of life science start-ups fell from 2006–2010 compared with 2005–2009, and four-fifths of the decline can be accounted for by a drop in university spin-outs, according to a new report.
The 2011 UK Life Science Start up report 'Transition', published by Mobius Life Sciences Fund and written by Biocity's ceo Dr Glenn Crocker, also finds that two-thirds of the new firms are in the service or med-tech sub-sectors and nearly 50% of all life science start-ups are located in a UK bioincubator or biopark.
Dr Glenn Crocker says now is the time to extend tax incentives for private investment into life science start-ups with potential
Total investment raised by life science start-ups declined by 12% in 2006–2010 (£329m) compared with 2005–2009 (£372m). The largest fall was seen in the number of companies receiving investment in the sub-£500,000 range, the study reveals.
Other key findings are:
74% of total investment into life science start-ups went to companies in the South East and East of England.
Significant funds provided by Imperial Innovations, Oxford, Cambridge, UCL and Manchester have created a 'Premier League' of institutions, attracting good quality people and providing a high quality research base.
40% of the total funding raised by the start-ups is concentrated in just eight companies.
Early stage businesses are starting to turn to China for funding, although this invariably means transferring activities to the country.
There are greater opportunities for pharmaceutical investment into small firms (£66m raised annually by the start ups equates to 1% of Roche's annual r&d budget).
The overall picture is of an industry in transition, with a changing base of businesses and an evolving funding ecosystem. Crocker believes this presents both opportunities and challenges. Opportunities for new, enterprising teams capable of early stage drug discovery, and challenges as the funding regime continues to squeeze this start-up community.
'If the report tells us one thing it is that we need to step-up our collective efforts to help high quality start-up firms to benefit from the transitions in our industry,' he says.
'Now is the time to extend tax incentives for private investment into firms with potential and to create the right fiscal environment for large pharmaceutical financing of new ventures.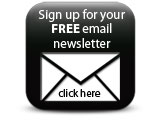 'My hope is that this report helps the government to seize the moment and work with us all to build a strong, sustainable and world-beating life science industry.'
Companies