Uhlmann and Domino in partnership for serialised pharma printing systems
Suppliers of choice create opportunities for manufacturers to integrate both system solutions into their lines and meet track and trace requirements for upcoming anticounterfeit legislation
Leading packaging equipment supplier Uhlmann has now approved Domino's full coding and marking range, creating opportunities for manufacturers to integrate both system solutions into their lines and meeting track and trace requirements for upcoming anticounterfeit legislation.
Uhlmann's leading serialisation solution, in partnership with the market leading printers from Domino, has been given the seal of approval by customers and technical experts as a robust and successful compliant solution in line with the EU Falsified Medicines Directive (FMD), set to be implemented by 2018.
Craig Stobie, head – global Life Sciences team at Domino
For pharmaceutical packaging expert Uhlmann, the compatibility highlights easy integration as a key benefit of its technology. 'With fewer than three years to go until anticounterfeit legislation is enforced across Europe, manufacturers require the support of packaging and coding experts who can work together to offer integrated solutions for the pharmaceutical industry,' says Roland Laengle, Manager, sales support software and automation at Uhlmann. 'Our customers can be assured that Domino's thermal inkjet and laser printing technology can be used in line with our equipment to ensure printing runs at the highest operating speeds and print quality, adhering to industry legislation.'
Domino's industry-leading thermal inkjet and laser equipment has been developed for code durability and to handle unique numbers at speed, with compatibility a key benefit for customers who will by now be implementing serialisation solutions in preparation for the EU FMD. 'The industry faces a huge challenge as processes change from batch to item-level serialisation,' says Craig Stobie, Head – Global Life Sciences team at Domino.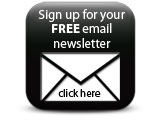 'Equipment compatibility with packaging leaders such as Uhlmann shows our manufacturers that our serialisation solutions can be deployed with minimal disruption in packaging halls during installation and no long term impact on OEE for manufacturers.'
Companies