Ultra Health opens first ever US cannabis pharma lab
The joint venture between Ultra Health and Panaxia aims to bring smokeless cannabis medicine to United States
Mayor Torres of Bernalillo cuts the ribbon at the opening ceremony of Ultra Health Panaxia
New Mexico cannabis company Ultra Health and Israeli pharmaceutical company Panaxia Pharmaceuticals launched the first pharmaceutical cannabis production facility in the US. The facility is located in Bernalillo, New Mexico.
It will manufacture smokeless, accurately dosed cannabis medicine in a variety of delivery methods. Panaxia is providing smokeless cannabinoid dosage and treatment protocols, which are not readily available in the US, to manufacture products treating a number of illnesses.
The production facility is implementing Panaxia's technology, including advanced Good Manufacturing Practice (GMP) production protocols as well as validated analytical system and proprietary production technology.
"The cannabis products are providing better delivery systems for patients.
The smokeless products include sublingual and oral tablets, rectal and vaginal suppositories, cannabis oil, pastilles, transdermal pain relief patches and topical creams for the treatment of pain, burns and psoriasis.
They are purportedly beneficial to current chronic conditions requiring ongoing dosing such as PTSD, chronic pain, cancers, neuropathy pain, epilepsy, anorexia and HIV/AIDS. The products will be available at the end of March.
"The new 18 smokeless-designed cannabis products are providing better delivery systems for patients and physicians by delivery of a fully potent, targeted dosage specifically tailored to the patient's needs," said Duke Rodriguez, CEO and President of Ultra Health.
Patients will also have the opportunity to purchase products containing only Tetrahydrocannabinol, only Cannabidiol, or an equal ratio of the two.
Ultra Health is driven by compassionate innovation.
"At Ultra Health, our mission is to provide superior-quality and affordable medical grade cannabis to New Mexico patients," Rodriguez said. "Ultra Health is driven by compassionate innovation and supported by science and technology."
"It is history in the making for an Israeli company to bring the tidings to the citizens of New Mexico," said Dadi Segal, CEO of Panaxia.
"We believe that pharmaceutical cannabis products should be developed and manufactured under the highest standards and quality assurance levels like any other pharmaceutical product.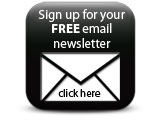 He added that the company predict that, in the coming months, both companies will be launching additional production facilities.
Companies