Using mathematics to help reduce animal experiments
NC3Rs awards grants totalling £750,000 to four research projects
The NC3Rs has made four new grants totalling nearly £750,000 for research to replace and reduce the use of animals in toxicity tests by using novel mathematical approaches.
These multidisciplinary awards combine the expertise of mathematicians, computer modellers and toxicologists to develop new methods that can minimise animal use in tests on chemicals and pharmaceuticals. All of the awards have an industrial partner from these industrial sectors, with companies providing data and other contributions.
Dr Gary Mirams at the University of Oxford will use his grant to tackle a major problem in drug development – predicting the side effects a drug may have on the heart. Currently new drugs have to be tested in animals, typically guinea pigs or dogs, to determine whether they will cause a disturbance in the heart's rhythm, which can be fatal. These experiments involve thousands of animals each year and yet are accurate in only 70% of cases. Dr Mirams will use data collected from previous animal tests and human clinical trials to develop a computer simulation that will be able to predict whether a drug will cause adverse effects on the heart without using animal tests.
The awards highlight the important role mathematicians can have in addressing biological challenges
Dr Michael Chappell, University of Warwick, will carry out structural identifiability and indistinguishability analysis as tools for quantitative and systems pharmacology to support the 3Rs.
Research by Dr John Paul Gosling at the University of Leeds will look at uncertainty and confidence in applying mathematical models and in vitro data in toxicological safety assessments.
The fourth project by Dr Jonathan Pitchford, University of York is titled 'Imprecision and importance: Probabilistic graphical models in toxicology'.
The Engineering and Physical Sciences Research Council (EPSRC) jointly funded this round of grants with the NC3Rs in recognition of the novel mathematics being used.
Professor David Delpy, chief executive of the EPSRC, said: 'The awards highlight the important role mathematicians can have in addressing significant biological challenges. They show that collaboration is the best way of pooling expertise to tackle a problem, gaining different perspectives and developing truly novel approaches.'
NC3Rs chief executive, Dr Vicky Robinson, added: 'Around 400,000 animals are used in toxicity testing in the UK each year and millions more worldwide. Minimising the use of animals in research and testing has become a global effort. Success will ultimately depend on the bioscience sector working with experts from a range of disciplines including mathematicians and engineers and these new awards are an excellent example of this in practice.'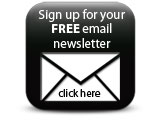 The latest awards bring the NC3Rs investment since 2004 to more than £30m on 135 different grants.
Companies