Venture capital group Dievini Hopp Biotech acquires transdermal patch manufacturer LTS
Purchases shares held by Novartis Holding and BWK
The three main shareholders of German transdermal patch manufacturer Lohmann Therapie-Systeme (LTS) have agreed that venture capital company Dievini Hopp Biotech will purchase all shares of the two other main shareholders.
Novartis will sell its 43% stake and BWK its 24% stake in LTS. Small LTS shareholders will also receive an equal offer from Dievini Hopp.
The transaction, which requires regulatory approvals and is subject to other customary conditions, is expected to close this year.
The board and management of LTS said Dievini Hopp's 'continued and strategic engagement' would enable the company 'to realise attractive growth options with its own means available' and continue to operate 'sustainably and independently as the leading global pharmaceutical company for transdermal technologies'.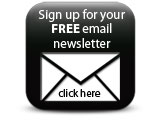 LTS manufactures innovative transdermal systems (TTS) and oral thin films (OTF). Founded in 1984, the company has a global presence and operations in Germany and the US. It employs about 1,500 people and has an annual turnover exceeding €300m.
Companies