Veraxa Biotech and Quadira Biosciences enter ADC partnership
The agreement entitles Veraxa to upfront payments and royalties from the worldwide sale of products resulting from the collaboration
Veraxa Biotech (former Velabs Therapeutics GmbH), a ADC engineering and functional antibody screening company, has entered into a partnership agreement with Quadira Biosciences to jointly develop a suite of ADCs for the treatment of oncological conditions. The collaboration will leverage Veraxa's proprietary position-true click-chemistry-based drug conjugation technology in combination with Quadira's 3D cellular assay and assessment systems. The agreement entitles Veraxa to upfront payments and royalties from the worldwide sale of products resulting from the collaboration.
Quadira is a joint venture between abc biopply and Xlife Sciences. Under the partnership, the company have exclusive access to abc biopply's 3D CoSeedis technology platform for the industrial application of 3D cell culture systems for preclinical drug validation.
Veraxa Biotech has developed microfluidic hardware and processes to screen for modulatory mAbs on complex target proteins such as GPCRs. It combines binding and functional assessment in a single step and unravels precious therapeutic hits out of entire immune repertoires that consists of millions of B cells in less than 48 hours.
"This partnership with Quadira is an ideal and fully complementary constellation adding significant value to our top ADC candidate suite by in depths assessment through Quadira's unmet gold standard 3D assay platform," said Christoph Antz, CEO of Veraxa.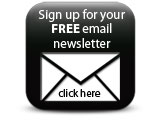 "The combination of Veraxa's first class novel ADC candidates with POC assessment data from our 3D cell culture systems will strongly speed up the whole ADC drug development process. We will generate a suite of best-in-class ADC drug candidates with a significantly de-risked development trajectory and high preclinical maturity," said Arne Faiss, CEO of both abc biopply and Quadira.