Vetter starts work in its Center for Visual Inspection and Logistics
The injectables CDMO's site enlargement doubles its capacity for cold-storage and room-temperature storage
New Vetter site in Ravensburg, Ravensburg Vetter West
Vetter has begun operations in its expanded Visual Inspection and Logics Center in Ravensburg – Ravensburg Vetter West.
The company is a Contract Development and Manufacturing Organisation (CDMO) for development, aseptic filling and final packaging of injectables.
The company invested 100 million euros in the enlargement ($107 million) for final product inspection and logistics in site. This is the second stage of construction stage beginning five years ago.
The demand of international customers in the areas of clinical development, commercial production and final packaging has increased.
Vetter's hope is that the expansion will provide a more efficient and flexible supply chain processes, to respond to individual market and customer needs.
The expanded centre has 50,000 square meters (538,000sqft) of floor space and a 35,000 pallet warehouse capacity for storing pharmaceuticals.
There is now more capacity for chest freezers and incubation chambers. Constant climate chambers have also been increased, as have the visual inspection capacities of filled units. These can be realised in either manual or automatic mode.
The centre also contains a support materials warehouse with safety installations, a new packaging-check laboratory and the company's central archive.
By the end of 2017, Vetter will relinquish its existing Holbeinstrasse site for visual inspection and logistics.
Its employees and departments will gradually be relocated to Ravensburg Vetter West, resulting in a working staff of approximately 800 employees.
Vetter Managing Director Thomas Otto said: "Concentrating our supply chain processes in one site enables bundled resources for even more efficient and highly-secured logistic and quality control procedures."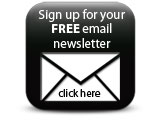 Featured Companies