Vetter to implement serialisation to support track-and-trace efforts
Flexible service offering planned to go into effect in 2014
Vetter has announced significant progress in its solution for state-of-the-art product packaging, designed to support the prevention of product counterfeiting. This innovative development is in response to expanded requirements by official regulatory agencies that require manufacturers to have clear identification of drugs on packaging. Vetter is successfully implementing its IT-solution and will offer its customers a range of serialisation services as a basis for track-and-trace programmes by the end of 2014.
Drug counterfeiting is a serious problem facing the industry and continues to grow unabated worldwide. To combat this issue, regulatory agencies have been seeking and implementing new methods to thwart the counterfeiters. Serialisation of packaging has been considered one of the most effective solutions so far by many countries. The USA, South Korea, and Brazil as well as regions including the European Union will be following suit in the coming years.
In this regard, Vetter, a contract development and manufacturing organisation (CDMO) with extensive packaging experience, has designed an effective solution for its customers: a flexible serialisation service that forms the basis of track-and-trace programmes. With this offer, the company is extending its existing services. These services include, for example, printing of Global Trade Item Numbers (GTIN) on packages, which has been requested by France and is expected to be requested by the USA in 2015.
Example of a product tracking process to secure and control supply chain
Following the successful implementation of an initial IT solution, Vetter began implementing an engineering platform for serialisation that is expected to be operational by the end of 2014. The service will support pharmaceutical and biotech companies in implementing their own track-and-trace programmes for a secured and controlled supply chain.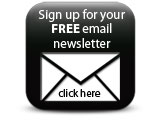 'The Vetter serialisation service will support growing customer and regulatory demands in the area of track-and-trace in the struggle against counterfeiting,' says Thomas Otto, Managing Director. 'This service, which we expect to have implemented by late 2014, is based upon a comprehensive concept study that we undertook. Our serialisation service will enable packages to include unique identification necessary to support product security and supply chain efficiency.'
Featured Companies