ViroCyt strengthens management team
Cellular and molecular immunologist joins the company as Chief Technology Officer
ViroCyt, a US specialist in rapid virus quantification based in Boulder, CO, has announced that Michael Olszowy has joined the team as Chief Technology Officer.
Olszowy is a cellular and molecular immunologist with 16 years of experience developing and commercialising life science technologies. Most recently, he held a number of increasingly senior positions at Thermo Fisher Scientific (formerly Life Technologies and Molecular Probes), where he played a pivotal role in the launch of the Attune acoustic focusing cytometer.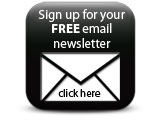 Previously, Olszowy held a research management role at Caltag Laboratories and was a Senior Scientist at Pfizer.
Companies