Vitamin E derivatives well-protected in Click Pack
Click Pack is an accessible container that is easy to open and close and offers convenience to its users
Isochem has been using CurTec drums for packing active pharmaceutical ingredients for more than 20 years now and is a very satisfied user. When a new customer insisted he would receive their products in a CurTec packaging, the company respected his choice. However, from a practical point of view, nestable containers were chosen instead of drums.
Isochem Quality Director Catherine Mercier explains why: 'Years ago, when a new US customer approached us and asked us to supply them with a Vitamin E derivative called TPGS, they insisted on delivery in a CurTec drum. The reason, apart from being satisfied with the quality of the drums, was to avoid a new packaging validation process.'
At that time, Isochem was already using CurTec drums for some time and knew their added value. Still the company decided to ask its supplier for advice. It so happens that TPGS is filled hot (60°C) and it solidifies upon cooling. Using a drum or other cylindrical shaped pack as primary packaging would impede the release of the solid content. CurTec advised the use of Click Pack for packing 20kg of Vitamin E because it has a smooth inside and the conical shape allows easy emptying. In addition, the design of the container prevents the content from being contaminated with plastic swarf and ensures that the lid cannot get damaged when closed at high temperatures.
TPGS is filled hot and solidifies upon cooling
'Sometimes 20kg is not used all at once but consumed in smaller quantities. Customers melt the product, transfer the quantity they need and close the container again,' Mercier says. 'Click Pack is an accessible container that is easy to open and close and offers convenience to its users. Furthermore the container is water vapour tight and protects the excipients because most of them are highly hygroscopic.'
'CurTec drums and containers are also particularly robust,' adds Purchasing Director Christophe Saboureau. 'On average, our packagings are handled at least 16 times before reaching their final destination. The risk of damage is very real. Sometimes bag-in-boxes and fibre drums get damaged when the forks of a forklift truck tear open the packaging. We can prevent that kind of product loss by using CurTec drums and containers.
'In addition, they offer sufficient protection against moisture ingress for hygroscopic products such as NCA derivatives, which allows Isochem to avoid degradation of its products and claims from customers.'
The design of the container protects the content from contaminated with plastic swarf and ensures that the lid cannot get damaged when closed at high temperatures
As to which quality demands plastic packaging should meet, the answer was clear. 'The pack should be proven food safe because most of our products are destined for the pharmaceutical industry,' states Mercier. 'Suppliers should also provide proof that extractables and/or leachables are not present or well within acceptable limits in the materials used.'
CurTec not only has all the necessary supplier declarations but also has migration tests performed on all packaging products to meet the rules of food safety.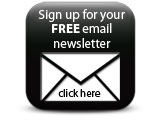 Another quality aspect mentioned was cleanliness. CurTec maintains a hygiene management system that allows Isochem to supply optically clean packaging. 'Both Click Pack and drums are filled in a cleanroom environment. Contrary to other packaging, CurTec packs do not need to be cleaned prior to filling, which not only saves us time but also cost,' says Mercier.
Companies