Vyteris to be transformed into a contract research organisation
Biotechnology | Finance | Research | Regulatory
Will discontinue its drug delivery business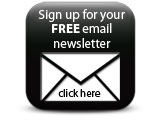 Vyteris, a US developer of the first FDA-approved active transdermal patch that delivers drugs through the skin, has decided to transform the firm into a diversified, specialist contract research organisation (CRO). The move follows Vyteris' 2010 merger with CRO MediSync BioServices.

Vyteris says it will now focus all its efforts on consolidating specialist businesses in the CRO, site management organisation (SMO) and related services industry. As a result, the firm will discontinue its drug delivery business and plans to capitalise on its proprietary active transdermal drug delivery assets as soon as possible.

Vyteris aims to build a cluster of businesses with complementary specialised services that will benefit from centralised administration, enhanced access to expansion capital and cross-selling capabilities. The firm says it is pursuing multiple acquisition targets that it intends to close this year and in 2012.

Haro Hartounian, chief executive at Vyteris, said: 'With more than 1,100 CROs worldwide, we believe this industry is ripe for consolidation. Our plan is to acquire small, private CROs with successful track records that lack the capital raising power, business development resources and scale to compete with large CROs.'

He added: 'We have strict criteria in place for acquisition targets, and have identified a number of companies that support our specialty business model.'

Vyteris, through its MediSync BioServices subsidiary, consolidates complementary, specialist contract research organisations, site management organisations and related businesses within the contract drug development industry.

MediSync's current and planned services include product development, clinical trial management and data management services for the pharmaceutical, biotechnology and medical device industries.


Companies