Watson restructures senior leadership to support expansion
Particularly following Watson's intention to purchase Actavis
Watson Pharmaceuticals has refined and expanded the responsibilities of its senior executive team, in recognition of the company's continued global expansion, particularly following the announcement of its intention to acquire Actavis.
Sigurdur Oli Olafsson, evp, Global Generics, has become president of Global Generics.
Frederick Wilkinson, evp of Global Brands, has become president, Global Brands and Biosimilars.
Robert Stewart, evp, Global Operations, has assumed expanded responsibilities leading the company's Anda distribution business, and has become president, Global Operations.
Additionally, David Buchen has been named Chief Legal Officer – Global; Todd Joyce has become Chief Financial Officer – Global; Charles Mayr has been named Chief Communications Officer – Global; and Patrick Eagan has become senior vp, Human Resources – Global.
'This team of exceptionally skilled and successful leaders will drive our businesses to continue global growth and success,' said Paul Bisaro, Watson president and ceo.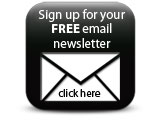 'As a result, I can turn my full attention to defining new strategies that will drive us through the next phase of our corporate evolution.'
Companies