West Pharmaservices and M Partners to combine pharma packaging machinery expertise
Aim to deliver productivity advice, as well as providing equipment modifications to bespoke machinery to cover all major pharma line providers
West Pharmaservices and M Partners combine their pharma packaging machinery expertise
Two UK process and packaging machinery suppliers are to work together to extend a joint service offering to the international pharmaceutical process and packaging market.
With combined complementary expertise covering all major pharmaceutical line manufacturers both companies recognise an industry need for and interest in independent production advice and support.
As a pharmaceutical packaging machinery supplier, Dorset-based West Pharmaservices manages the sale of used machinery along with service and support to the pharmaceutical industry. The company is involved in the refurbishment, modification, and installation of a full range of process and packaging machinery.
Surrey-based M Partners manages the UK distribution and service of German-manufactured GUK products to the pharmaceutical packaging industry, including inserting lines and miniature folding equipment, where high-speed, accurate miniature folding and inserters with tight tolerances are a standard requirement.
M Partners' Joint Managing Director Murray Lock said: 'Increasing commercial pressure to cut costs, including reducing headcount while delivering productivity improvements, coupled with the difficulty in recruiting skilled technicians, has led to a growth in the technical consultation role with the pharma packaging world.
'By combining the strengths of the two companies we can provide an independent technical support focus that aims to deliver productivity advice and benchmarking, as well as providing equipment modifications to bespoke machinery design and manufacturing to cover all the major pharmaceutical line providers.
'Our intention is to jointly present our combined services and work together on delivering customised solutions.'
Commenting further on the collaboration, Simon Jeffery, Sales and Marketing Manager for West Pharmaservices, said: 'Both companies put the customer first to ensure the correct support and assistance in all areas of pharmaceutical packaging and process manufacturing. Our aims are simple: increase productivity for the customer while putting customer satisfaction as the number one priority.'
West Pharmaservices supplies used cartoning machines, overwrappers, stretch banders, shrink wrappers, case packers, palletisers, and accumulating systems. Other equipment manufactured by the company includes pick-and-place ampoule feeders, blister feeding magazines, tube feeders, rotary tables, conveyors, reject systems, and automatic robotic syringe feeders. The company also offers expertise in designing and building bespoke packaging machinery, and can also design and build interfaces between standard machines.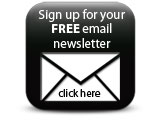 Both firms bring their own international expertise to the partnership: West Pharmaservices dismantles and ships individual or complete lines of packaging machinery around the world and installs and commissions in the new location. M Partners has been involved in the purchase, sale and technical support of printing and folding equipment for many years, and offers a wealth of marketing expertise.
Companies