West opens Chinese injection-moulding plant
West Pharmaceutical Services opens its injection-moulding factory in China
West's plant in the Shanghai Qingpu Industrial Zone (China) will manufacture IV bottle closures for customers in China and other markets in the Asia/Pacific region. The plant features advanced injection moulding technologies in a clean manufacturing environment
West Pharmaceutical Services, a supplier of systems for injectable drug administration, has opened its injection-moulding factory in China.
The West Qingpu plant features advanced injection moulding technologies in a world-class clean manufacturing environment. West will manufacture TrimTec and InsoCap closures for intravenous solution bottles. The closures help pharmaceutical companies meet drug safety standards in China. West will also export the closures to other markets in Asia, Europe and South America. The company already produces TrimTec closures in Stolberg, Germany.
The new Qingpu plant is approximately 12,000m2 on a 31,590m2 parcel of land. The plant currently employs 52 people and is ISO:9001 certified.
"This facility was established in direct response to client demand, and we are committed to supporting the growth of our pharmaceutical customers in China," said Donald Morel, chief executive of West.
West broke ground for the plant on 30 January, 2008. Following completion of systems validation and testing, full commercial production will begin late in the third quarter of 2009.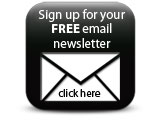 The company's presence in the Asia/Pacific market includes a factory in Singapore and sales offices in Australia, China, India and Singapore. West is also an equity partner of Daikyo Seiko, Tokyo, Japan, a manufacturer of ultra-clean pharmaceutical packaging and medical device components.
Companies